Shobak Castle Tours
This ruins of this Crusader castle, formerly known as Mons Realis (Royal Mountain), date back to AD 1115 when they were built by Baldwin I of Jerusalem as a way to control the caravan and pilgrimage routes between Syria and the Arabian Peninsula.
Today much of the original fortifications lie in ruins. Calligraphic inscriptions on the exterior of the remaining walls date back to the thirteenth century, and within the castle, visitors will find remains of a small chapel, the original gatehouse and several Ottoman cottages. Two large buildings with arched entrances date back to the time of the Crusaders but were later used by the Mamluks as a school.
Practical Info
Consider hiring a guide to tour the castle for a better understanding of each of the remaining rooms and structures, and remember to bring a flash light for exploring the darker nooks and crannies.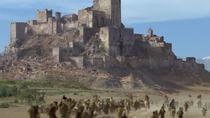 1 Review
Visit the city of Karak and its fortress, which was built between 1110 and 1143 B.C. during the Crusades. It was considered the biggest fortress in the Levant, ... Read more
Location: Amman, Jordan
Duration: 10 hours (approx.)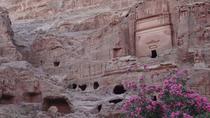 Enjoy a day trip to Petra and Shobak Castle from Amman. The UNESCO World Heritage Site Petra is Jordan's top attraction, famous for its 2,000 years old ... Read more
Location: Amman, Jordan
Duration: 10 hours (approx.)