62 Reviews
Address:

Ketchikan 99901, USA

Hours:

Admission:

Adults: US$3 from May - Sept
Mendenhall Glacier Tours
No visit to Juneau is complete without a close-up look at the Mendenhall Glacier — one of Alaska's most popular attractions. The 13-mile-long (19 km) glacier ends at Mendenhall Lake and is easily viewed from the historic Mendenhall Glacier Visitor Center. On a sunny day the glacier is beautiful, with blue skies and snow-capped mountains in the background. On a cloudy and drizzly afternoon, the glacier is even more impressive, as the ice turns shades of deep blue.
The Basics
Near the face of the glacier is the visitor center, which houses various exhibits including a large map of the Juneau Ice Field, an observatory with telescopes, and a theater that shows a film about the glacier every 20 minutes.
If you plan on walking, dress accordingly and be prepared for changing weather conditions.

Those visiting by cruise ship can take a tour of Mendenhall Glacier as a shore excursion.

No food or drink other than water is allowed from May through September, due to bear activity.


Look for Nugget Falls, a salmon-viewing platform overlooking Steep Creek, and for six hiking trails of varying difficulty.
How to Get to Mendenhall Glacier
Mendenhall Glacier is located about 12 miles (19 km) outside of downtown Juneau, at the head of Glacier Spur Road. You can reach the Mendenhall Glacier Visitor Center by taxi, car, or bus.
Note that the city bus drops visitors a mile and a half from the visitor center so plan accordingly.
When to Get There
From May through September, the visitor center is open daily between 8am and 7:30pm. October through April, it's open Friday through Sunday from 10am to 4pm. The trails and outdoor areas are open all year.
Mendenhall for Adventurers
If you're visiting Alaska, chances are high you've already got a bit of the adventurous spirit. There are many glacier tours catering to adrenaline junkies and nature lovers. Opt for a combo that includes a whale watching tour, a hike along the glacier, and a salmon bake; paddle down the river to the glacier from Juneau by raft, kayak, or canoe; or embark on a guided adventure tour that includes hiking or ice exploration.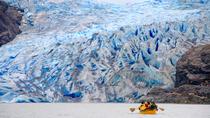 15 Reviews
Experience the magnificent Mendenhall Glacier, Mendenhall Lake, and Nugget Falls from a series of unparalleled vantage points via land and water on Southeast ... Read more
Location: Juneau, Alaska
Duration: 6 hours 30 minutes (approx.)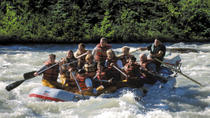 20 Reviews
While visiting Juneau, get up close to Alaska's impressive Mendenhall Glacier on this exciting 3.5-hour rafting tour. Sit back and have fun as your guide ... Read more
Location: Juneau, Alaska
Duration: 3 hours 30 minutes (approx.)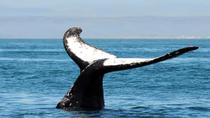 6 Reviews
Want to see the best Juneau has to offer in one day? First, get an up-close look at the ice wall at Mendenhall Glacier. Then, board a jet boat for a ... Read more
Location: Juneau, Alaska
Duration: 6 hours (approx.)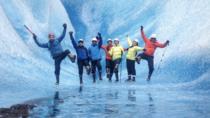 10 Reviews
Canoe to Glacier Trekking, a must-do adventure in Alaska! Don't miss the chance to explore the Alaskan wilderness with expert guides, as ... Read more
Location: Juneau, Alaska
Duration: 5 hours 30 minutes (approx.)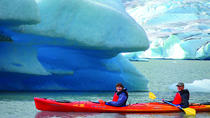 5 Reviews
Paddle across Mendenhall Lake, navigating past icebergs, surrounded by one of the richest samplings of Alaskan wildlife you'll find anywhere. Keep an eye out ... Read more
Location: Juneau, Alaska
Duration: 3 hours 30 minutes (approx.)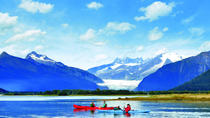 3 Reviews
Glide into a glorious adventure on a two-person sea kayak to view the mighty Mendenhall Glacier. Learn paddling techniques from an expert, then set out for ... Read more
Location: Juneau, Alaska
Duration: 3 hours 30 minutes (approx.)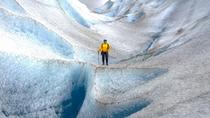 13 Reviews
Join an Alaskan wilderness adventure as you are introduced to glacier trekking on Mendenhall Glacier!
Location: Juneau, Alaska
Duration: 8 hours (approx.)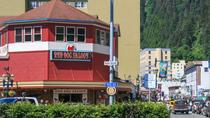 1 Review
Relax on this 4.5 hours guided tour to Juneau City, as you wind your way through the historic streets of Juneau and learn about Alaska's Capitol. Cross the ... Read more
Location: Juneau, Alaska
Duration: 4 hours 30 minutes (approx.)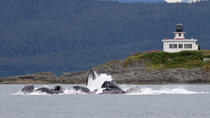 38 Reviews
Join us for Whale Watching in our cool Alaskan waters and then view one of 38 glaciers from the Juneau Ice Fields - the spectacular Mendenhall Glacier. We ... Read more
Location: Juneau, Alaska
Duration: 5 hours (approx.)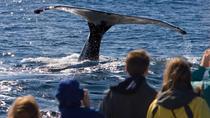 1 Review
Maximize your time in Juneau - Visit the spectacular Mendenhall Glacier and our largest local residents - the Humpback whale. A delightful King Crab meal ... Read more
Location: Juneau, Alaska
Duration: 6 hours 30 minutes (approx.)