While Kathmandu is a fascinating city with plenty of cultural and architectural wonders to admire, many travelers quickly tire of its polluted air, traffic jams and crowded streets. Luckily, the Kathmandu Valley is teeming with towns, temples, shrines and stupas, all within easy reach of the Nepali capital. Make Kathmandu your home base for day trips to some of the area's most interesting and historically important sights.

Bhaktapur
With Bhaktapur's ban on car and rickshaw traffic, it's one of the quietest and most well preserved holy cities in the Kathmandu Valley, and if the Kathmandu din is keeping you up at night, it's well worth booking a room in this timeless town. Located just seven-and-a-half miles (12 kilometers) east of Kathmandu, you can easily reach Bhaktapur by bus or taxi from the capital. Once inside, take your time wandering the cobbled streets, and don't miss seeing the famous Golden Gate that serves as the entrance to a temple complex and the 55 Window Palace, the former seat of Nepali royalty until 1769.

Changu Narayan
If you're already planning a day or overnight trip to Bhaktapur, make the short trip just under four miles (six kilometers) north to the village of Changu. Not many tourists make it to this village and its highlight, a stunning Vaishnavite temple surrounded by stone sculptures, some dating back as early as the fourth century AD.

Nargakot
For many travelers, a visit to Nepal wouldn't be complete without some spectacular Himalayan views, but you don't have to go all the way to Everest base camp to get them. Nargakot, located 20 miles (32 kilometers) northeast of Kathmandu, enjoys a hilltop position with impressive views of the surrounding Himalayan peaks, particularly when they light up at sunrise and sunset. On a clear day, you can even spot the peak of Mount Everest in the distance. If you can brave the cold temperatures, you're almost guaranteed a view from October to March.

Patan
Patan, or the City of Beauty as it's called in Sanskrit, is so close to Kathmandu (just across the Bagmati River) that it doesn't necessarily require a full day, but there's enough to see and do there that you really should spend the day there anyway. The architecture surrounding Patan's Durbar Square is much more impressive than either Kathmandu or Bhaktapur, plus you'll find hundreds of smaller stupas in the backstreets of this second largest city in the Valley. If you're planning to purchase any carved wood, metalwork or jewelry during your time in Nepal, Patan's the place to do it.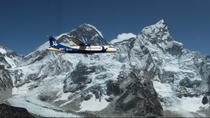 9 Reviews
Soar to the top of the world on a scenic flight over the Himalayas, including outstanding aerial views of towering Mt Everest. Take off from Kathmandu in the ... Read more
Location: Kathmandu, Nepal
Duration: 60 minutes (approx.)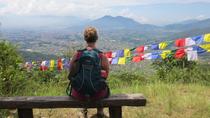 5 Reviews
Gain insight into Nepal's religions in a fun and active way on this small-group day trip from Kathmandu. Take local transport to Budhanilkantha, the holy site ... Read more
Location: Kathmandu, Nepal
Duration: 6 hours (approx.)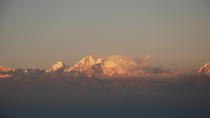 16 Reviews
This trip offers mountain views, sunrise at Nagarkot as well as the most interesting of the UNESCO World Heritage Sites: Changu Narayan. The trip includes ... Read more
Location: Kathmandu, Nepal
Duration: 1 day (approx.)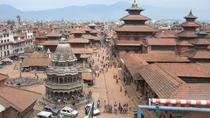 3 Reviews
Venture to the city of Patan on this 6-hour private day tour. Stroll through Patan Durbar, including the local Tibetan handicraft center. Observe the locals as ... Read more
Location: Kathmandu, Nepal
Duration: 6 hours (approx.)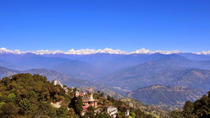 3 Reviews
This 10-hour private tour takes you to the mountain viewpoint Nagarkot at 2195 m to see the sunrise. From Nagarkot, you can see the vista of the Himalayas ... Read more
Location: Kathmandu, Nepal
Duration: 10 hours (approx.)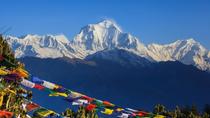 1 Review
Take a day to Kakani, the best hiking point from Kathmandu which has beautiful views of the Himalayas. The short hike takes you through lush green paddy ... Read more
Location: Kathmandu, Nepal
Duration: 1 day (approx.)
2 Reviews
Get rid of the bustling city life by experiencing a day tour to Chandragiri hill, perfect for families, couples, and friends lifetime memories. Enjoy a 5-hour ... Read more
Location: Kathmandu, Nepal
Duration: 4 to 5 hrs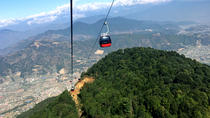 Nepal's newest cable car is right in Kathmandu, whisking you quickly up and down the side of Chandragiri Hill for the most impressive view of the snow capped ... Read more
Location: Kathmandu, Nepal
Duration: 4 hours (approx.)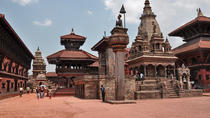 3 Reviews
On this half day tour from Kathmandu, enjoy the city of Bhaktapur and the village of Nagarkot. Bhaktapur Durbar Square, located 15 km from Kathmandu, is ... Read more
Location: Kathmandu, Nepal
Duration: 4 hours 30 minutes (approx.)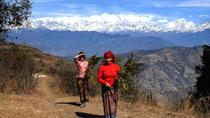 5 Reviews
On this 10-hour private day trip, escape to the hills of Kathmandu Valley and hike to the village of Nagarkot. Walk through lush mountains and enjoy ... Read more
Location: Kathmandu, Nepal
Duration: 10 hours (approx.)