247 Reviews
Address:

Waimea Canyon Drive, Waimea 96796, USA

Admission:

Free
Waimea Canyon
Kauai's most famous destination is rugged Waimea Canyon, a wild and wonderful river gorge that's known as the Grand Canyon of the Pacific. Spectacular views and favored hiking trails are the canyon's main drawcards, with plenty of scenic lookouts, picnic areas and nature trails.
Carved over the millennia by the volcanic activity and the floodwaters of the Waimea River, the red rock canyon measures up 10 miles (16 km) long and 3,000 feet (900 meters) deep.
Practical Info
Waimea Canyon is on the west side of Kauai. It's best toured by organized excursion or private car.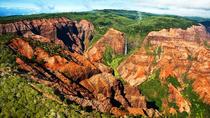 1 Review
Island hop from Oahu take a visit to some of Kauai's most beautiful spots and discover why this island is Kauai is called "The Garden Isle." On this full-day ... Read more
Location: Honolulu, Hawaii
Duration: 9 hours (approx.)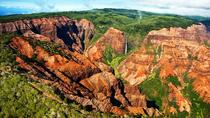 4 Reviews
Discover the natural beauty and experience one of the best views of the western coast of Kauai. This tour takes you right up to the rim of one of the most ... Read more
Location: Lihue, Hawaii
Duration: 7 hours 30 minutes (approx.)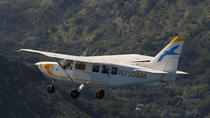 60 Reviews
See Kauai on a deluxe sightseeing flight! For approximately an hour, you'll enjoy Kauai's stunning scenery from the air, as you explore this Hawaiian island, ... Read more
Location: Lihue, Kauai
Duration: 65 minutes (approx.)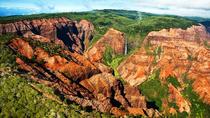 6 Reviews
Explore some of Kauai's most beautiful spots which will demonstrate why this island is known as "The Garden Isle." During your all-day tour, the lush ... Read more
Location: Lihue, Hawaii
Duration: 9 hours (approx.)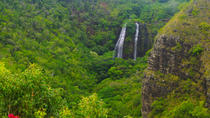 36 Reviews
Fly from Oahu to Kauai to explore the lush island's natural beauty, including Kauai's famously scenic Waimea Canyon, nicknamed 'Grand Canyon of the Pacific.' ... Read more
Location: Waikiki, Oahu
Duration: 15 hours (approx.)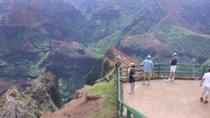 28 Reviews
This fun and exciting Kauai biking tour is a cruise through Koke'e State Park and Waimea Canyon State Park. You'll be Kauai mountain biking from the rim of the ... Read more
Location: Kauai, Hawaii
Duration: 4 hours 30 minutes (approx.)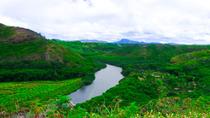 139 Reviews
Enjoy a day filled with the beauty, legends and stories of Kauai, the Garden Island, on a Waimea Canyon Kauai tour! This fully guided scenic tour takes you to ... Read more
Location: Kauai, Hawaii
Duration: 9 - 10 hours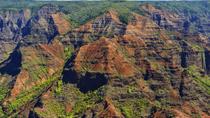 9 Reviews
A private tour of Kauai's Waimea Canyon provides closer views of nearby waterfalls than bigger coach tours can access. You'll enjoy great photo ops of Waipo'o ... Read more
Location: Kauai, Hawaii
Duration: 7 hours (approx.)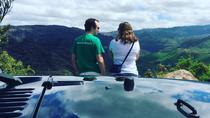 1 Review
Experience Kauai's exquisite shorelines and deep, majestic canyons, while exploring the island's rugged backcountry with a private local guide.  During ... Read more
Location: Lihue, Hawaii
Duration: 6 hours (approx.)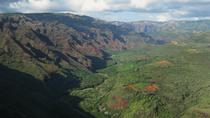 Take a private, 4-hour trip to Kauai's Waimea Canyon—coined by Mark Twain as the "Grand Canyon of the Pacific" for its stunning natural beauty. This ... Read more
Location: Līhuʻe, Hawaii
Duration: 4 hours (approx.)