Great Rift Valley
The Rift Valley provides some of Kenya's most dramatic scenery, with sheer cliffs, algae-rich lakes and desert expanses dotted here and there with fertile farming land. Apart from famous flamingo hotspot Lake Nakuru National Park, there are a number of nature reserves, including Hell's Gate National Park. The natural hot geysers and steam vents here are a reminder of the geothermal activity which carved out the valley. Not only does this park have some of the most amazing landscape in the Rift Valley, you can (unlike most nature reserves) tour it without a guide. 
Nearby Lake Naivasha has two impressive wildlife sanctuaries, one in a scenic volcanic crater lake setting. And as an alternative to Nakuru, consider Lake Bogoria, which also attracts thousands of flamingos.
Practical Info:
The narrowest point of the valley is just north of Nairobi, and most points of interest in the region are easily accessible from the capital.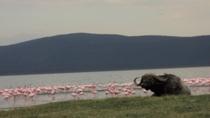 Take a trip to the beautiful Lake Nakuru National Park on this full-day tour from Nairobi. Enjoy views of the stunning Rift Valley on the drive to the park and ... Read more
Location: Nairobi, Kenya
Duration: 11 hours (approx.)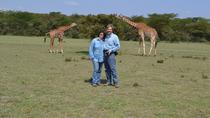 Enjoy a day tour to Lake Naivasha, the second largest freshwater lake in Kenya which is approximately 100 Kilometers from Nairobi and a 2 hour drive away. Lake ... Read more
Location: Nairobi, Kenya
Duration: 1 day (approx.)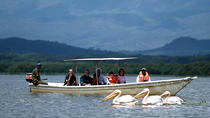 Lake Naivasha full day tour departs Nairobi after breakfast and the journey takes you Northwest of the city of Nairobi to the Great Rift Valley Floor.
Location: Nairobi, Kenya
Duration: 10 hours (approx.)