No reviews, be the first!
Address:

Volodymyrska Street, 50, Kiev, Kiev Oblast 01030, Ukraine

Hours:

Box office: daily 11am–7.30pm (Mon 7pm)

Admission:

ticket depends on concert
National Opera House of Ukraine Tours
The National Opera of Ukraine was founded in 1867 at a time when the country was part of Russia and loomed large on the world cultural stage. It was originally housed in the City Theatre, but that burnt down in 1896 and was replaced by today's vast, gloriously ornate Neo-Renaissance concert hall, which was designed by German-Russian architect Victor Schröter and reopened in 1901. By the 1920s the National Opera was one of the most prestigious in Russia, performing great works by the likes of Tchaikovsky, Wagner and Rimsky-Korsakov while attracting famous opera stars from across the world. Having survived both world wars, the National Opera House was restored in the 1980s and its acoustics, stage equipment, rehearsal rooms and dressing rooms were much improved. The concert hall is lavishly decorated on the interior, with a colonnaded foyer dripping in chandeliers and molded ceilings; its plush gilt and red auditorium can seat 1,300. Today the award-winning National Opera performs a repertoire of Verdi, Ravel, Paganini and Chopin among many others, and the National Ballet is also in residence here. Going to the opera in Kiev is a dressy affair; anyone wearing jeans, shorts or sneakers will be refused entry.
Practical Info
Volodymyrska Street, 50, Kiev. Box office: daily 11am–7.30pm (Mon 7pm). Ticket price depends on event. Take the metro to Zaloti Vorota.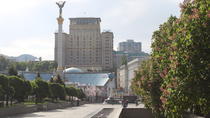 1 Review
Fascinating meeting with historic architectural monuments of 11th, 12 – 17th centuries. View the  St. Sophia's Cathedral (11th century). Tour of Mikhailovskyi ... Read more
Location: Kiev, Ukraine
Duration: 3 hours (approx.)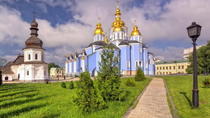 2 Reviews
Spend your free time in Kiev in an efficient and engaging way. Kiev is an amazingly green and hospitable city with ancient history and vibrant business life. ... Read more
Location: Kyiv, Ukraine
Duration: Flexible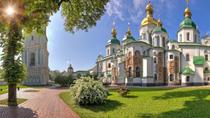 6 Reviews
Get to know Kiev from a local perspective. Not only will we visit St Sophia cathedral, an 11th-century architectural and religious gem, and follow the site ... Read more
Location: Kyiv, Ukraine
Duration: Flexible