Gap of Dunloe
The Gap of Dunloe is a narrow mountain pass formed by glacial ice a couple of million of years ago. The valley winds its way for 6 miles (10km) between Macgillycuddy's Reeks and the Purple Mountains. Along the way it passes five lakes, or loughs, Coosaun Lough, Black Lake, Cushnavally Lake, Auger Lake, and Black Lough. The River Loe connects the lakes. Over the river at one end is the Wishing Bridge where it's promised that wishes made while crossing the bridge will come true. At one end of the valley is Kate Kearney's Cottage, these days a bit of a tourist trap but useful for a snack and restroom. At the other end is Lord Brandon's Cottage from where you can get a boat back to Killarney.
The best way to explore the gap is by hiking through or riding a bicycle. No cars are allowed but you can go by pony-trap. These seat four people and roll slowly through the valley the old-fashioned way. They are operated by the local families who live along the Gap of Dunloe, the Gap Poneymen, and they have been providing this service since the 1920s. As you can imagine, the ride comes with plenty of story-telling and information.
Practical Info
The Gap of Dunloe is across the water from Killarney and you can get a boat From Ross Castle across the lakes to Lord Brandon's Cottage. The boat operators will carry bikes so you can ride through the valley. Alternately, a guided tour can be a good idea as the valley gets quite busy during summer especially. Otherwise, be prepared to haggle for your pony-cart ride.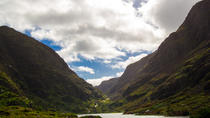 4 Reviews
Step back in time travel through the glaciated valley of The Gap of Dunloe in a Pony and Trap guided by your local guide. Discover some of Ireland's most ... Read more
Location: Killarney, Ireland
Duration: 5 hours (approx.)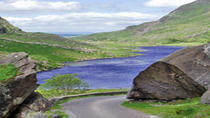 17 Reviews
Considering a walking, rambling or hiking tour? Look no further as The Gap of Dunloe is 7 miles (11 kilometers) and takes approximately 90 minutes.
Location: Killarney, Ireland
Duration: 5 hours 30 minutes (approx.)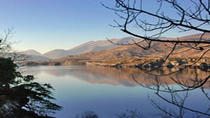 9 Reviews
Spend an afternoon on a panoramic coach tour of Killarney, introducing you to the town's highlights.
Location: Killarney, Ireland
Duration: 3 hours (approx.)