With its sapphire blue lakes framed by dramatic red sandstone cliffs, it's no wonder that hiking the Gap of Dunloe is top of the itinerary for many visitors to Ireland, but the pretty scenery isn't the only remarkable thing about the gorge. Acclaimed as western Europe's finest example of a glaciated valley, the Gap of Dunloe was shaped around 2 million years ago by slow-moving ice dammed up between the surrounding mountains, and now forms a natural playground for hikers, climbers, cyclists and horse riders.

With its 11 km, mostly flat route, hiking through the Gap of Dunloe is an easy feat, taking around 90 minutes from the starting point at Kate Kearney's Cottage to the end at Lord Brandon's Cottage. Winding through the valley, you'll pass beneath the looming McGuillycuddy Reeks Mountains, the Purple Mountain and the Bull Mountain, and get a lookout over the gap's 5 lakes. Don't forget to stop for a moment on the legendary Wishing Bridge, which links Coosaun Lough and the Black Lake, and promises to bring true wishes made from its deck.

Tours from neighboring Killarney offer the chance to hike the iconic Gap of Dunloe ending with a boat ride along the Gearhameen River and a visit to nearby sights like Ross Castle and Muckross House. Don't worry if you can't manage the hike though — it's also possible to travel through the Gap by traditional pony trap.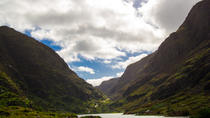 17 Reviews
Step back in time travel through the glaciated valley of The Gap of Dunloe in a Pony and Trap guided by your local guide. Discover some of Ireland's most ... Read more
Location: Killarney, Ireland
Duration: 5 hours (approx.)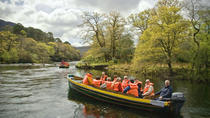 24 Reviews
Amazing and best tour to visit the Killarney National Park. Considering a walking, rambling or hiking tour? Look no further as The Gap of Dunloe is 7 miles ... Read more
Location: Killarney, Ireland
Duration: 5 hours 30 minutes (approx.)