Exploring the Kerala Backwaters
By Viator, May 2015
In India, the southern state of Kerala is a relatively new addition to the tourist map, and one of the features drawing in visitors is the network of serene backwater canals. This network of labyrinthine waterways extend more than 550 miles (900 kilometers), offering visitors a glimpse of a more relaxed India than can be found in the big cities.

If you want to explore the Kerala backwaters, board a traditional houseboat, or Kettuvallam -- the same style that have been plying these waters for hundreds of years -- for a day of cruising past coconut and palm-lined banks and tiny fishing villages, where the residents rely on the water for their livelihood.

On a private tour of Kerala's backwaters, you'll board a houseboat near Alleppey, the most famous backwater area, for a leisurely cruise through the canals. As you watch the passing scenery from your boat, sample some traditional South Indian dishes, like vegetable and coconut curry or sambar, a Kerala-style vegetable stew.

Visitors who want a closer look at life on the banks of the canals can do so on a small-group tour of the Kerala backwaters. Follow your local guide to a small village near Kochi, where you'll have lunch in the home of a local family to learn more about traditional rural life in Kerala. Spend the afternoon strolling through farms and rice paddies to see how the people who call the backwaters home make their living.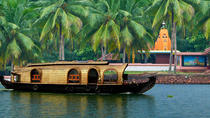 5 Reviews
Cruise the backwaters of Alleppey, also known as Alappuzha, on a 7-hour tour from Fort Kochi and discover the famous inland waterways of Kerala by a ... Read more
Location: Kochi, India
Duration: 7 hours (approx.)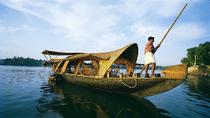 6 Reviews
Cruise the palm-fringed backwaters of Kerala on board a private Kettuvallam, a traditional thatched houseboat typical to Kerala. These houseboats have been ... Read more
Location: Kochi, India
Duration: 8 hours (approx.)