1 Review
Address:

Jalan Bukit Bendera, Kota Kinabalu, Malaysia 88400

Hours:

8am­ - midnight
Located on the hills near Padang Merdeka, the Signal Hill Observatory Platform is the highest point in Kota Kinabalu, which means it's one of the best places to go for sweeping, unobstructed views of the city and beyond.
Signal Hill is widely considered a 'must­do' attraction for all visitors to Kota Kinabalu. From this decked observatory platform, you'll not only get a panoramic, bird's eye view of the sprawling city center, but also vistas extending to the beaches of Tanjung Aru and Likas Bay, and even to the outlying islands of the Tunku Abdul Rahman Park.
You can visit Signal Hill as part of a half­day city tour, which also takes in other Kota Kinabalu attractions and landmarks, including Wisma Tun Mustapha (Sabah Foundation Building), the City Mosque, the University of Sabah, and the Sabah Museum.
Practical Info
The Signal Hill Observatory Platform is open from 8am until midnight. Arrive in the early evening and you'll be rewarded with the spectacular sight of the sun setting over the city.
From the Atkinson Clock Tower, it's around a 20­ to 30­minute walk uphill via a winding road to the observatory point. Alternatively, take a taxi directly to the observation platform.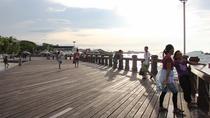 1 Review
Discover the highlights of Kota Kinabalu, the capital of Malaysian Borneo's Sabah state, on this 3-hour, small-group tour by air-conditioned vehicle. Visit ... Read more
Location: Kota Kinabalu, Malaysia
Duration: 3 hours (approx.)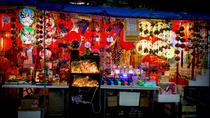 Enjoy a special evening tour to watch the city nightlife unfold before you, and feast a sumptuous Malaysian dinner enhance by a lively cultural performance of ... Read more
Location: Kota Kinabalu, Malaysia
Duration: 3 hours (approx.)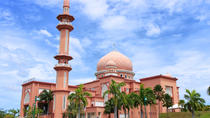 5 Reviews
Gain a deeper knowledge about why Kota Kinabalu was formerly known as "Singgahmata" or "the place where the eye lingers" on this half-day tour. ... Read more
Location: Kota Kinabalu, Sabah
Duration: 3 hours (approx.)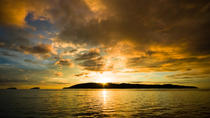 4 Reviews
Feel the dynamic heartbeat of Kota Kinabalu at night as you explore its colorful night market, enjoy its panoramic night skyline from above and dine on ... Read more
Location: Kota Kinabalu, Sabah
Duration: 3 hours (approx.)