Our Lady of the Rocks (Gospa od Skrpjela) Tours
Our Lady of the Rocks is one of two islets off the coast of Perast in the Bay of Kotor. It is an artificial island that, according to legend, formed over time as sea men laid rocks in the bay every time they returned from a successful voyage. Indeed, every year on July 22, locals continue the tradition by throwing rocks into the sea, widening the islet. The main building on the islet is the Roman Catholic Our Lady of the Rocks Church, which was built in 1632 and renovated in 1722. Inside the church, visitors will find nearly 70 paintings by 17th century artist Tripo Kokolja, as well as a large marble altar, numerous icons and a votive tapestry embroidered by a woman from nearby Perast over the course of 25 years.
Practical Info
Our Lady of the Rocks can only be reached by boat and may be best visited as part of a boat tour around the Bay of Kotor. While Perast is the nearest town, a visit to Our Lady of the Rocks and the surrounding area can also be done as a day trip from Kotor or even Dubrovnik in Croatia.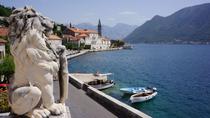 2 Reviews
Private tour to the amazing baraque town of Perast. Discover the Church of the Lady of the Rocks with the local guides.
Location: Kotor, Montenegro
Duration: 3 hours (approx.)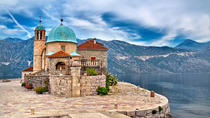 7 Reviews
A day enhancing the Bay of Kotor's natural beauties. Don't miss this opportunity!
Location: Dubrovnik, Croatia
Duration: 10 hours (approx.)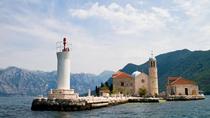 1 Review
If you decide to book this private excursion to Montenegro you will have opportunity to discover and explore Montenegrian coast and to enjoy in small towns ... Read more
Location: Dubrovnik, Croatia
Duration: 10 hours (approx.)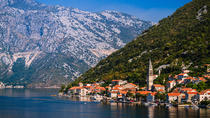 Explore the untrammeled cultural and historical riches of Montenegro on this guided day trip from Dubrovnik. After getting picked up at your hotel, enjoy the ... Read more
Location: Dubrovnik, Croatia
Duration: Flexible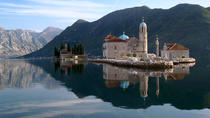 13 Reviews
Tour which covers the pearls of Boka bay: Perast with Our Lady of the Rocks Island and Kotor Old Town. This tour is perfectly suitable for those with limited ... Read more
Location: Kotor, Montenegro
Duration: 3 hours (approx.)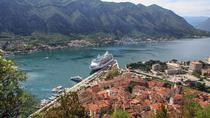 1 Review
Enjoy a 5-hour private tour to explore the wonders of Perast and Njegusi Village. Follow your private guide to see Our Lady of the Rocks church and museum ... Read more
Location: Kotor, Montenegro
Duration: 5 hours (approx.)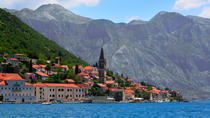 699 Reviews
Be amazed by the beauty of Montenegro on a day trip from Dubrovnik to some of the country's main towns and sites. Take in views of the Župa Dubrovacka and ... Read more
Location: Dubrovnik, Croatia
Duration: 11 hours (approx.)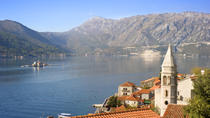 38 Reviews
Discover the beauty of Montenegro with a private guide on a day trip from Dubrovnik! Following a route along the dazzling Adriatic coastline, your tour visits ... Read more
Location: Dubrovnik, Croatia
Duration: 11 hours (approx.)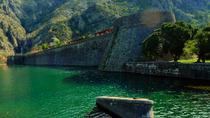 Experience the beauty and history of up-and-coming Montenegro on this private full-day trip from Dubrovnik. Traveling with a private guide, drive along ... Read more
Location: Dubrovnik, Croatia
Duration: 8 hours (approx.)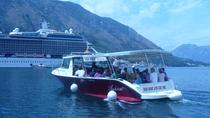 38 Reviews
Explore Montenegro with this daily boat tour from Kotor. Embark on a 2.5-hour journey with 2 stops, each lasting 30 minutes. The first stop to visit is Our ... Read more
Location: Kotor, Montenegro
Duration: 2 hours 30 minutes (approx.)