Rynek Glowny (Main Market Square) Tours
Measuring 650 ft x 650 ft (200m by 200m), Kraków's Rynek Główny is the largest medieval town square in Europe and one of the finest urban designs of its kind. It s layout, based on that of a castrum (Roman military camp), was drawn up in 1257 and has been retained to this day, though the buildings have changed substantially over the centuries.
Most of them now look neoclassical, but don't let the façades confuse you - the basic structures are much older, as can be seen by their doorways, architectural details and interiors. Here you will find the Cloth Hall (the world's oldest shopping mall at 700 years), the 13th century Gothic Town Hall Tower,  the magnificent 14th century Gothic Basilica of the Virgin Mary, and the small church of St Adalbert, some of which dates back to the 11th century.  
Practical Info
Rynek Glowny is the heart of Krakow's Old Town - you can't help but find it when you wander around town. It has good restaurants around and in the streets just nearby.
Discover Trip Advisor's number one attraction in Krakow! Enjoy a walk in small group lead by a professional local guide Hear the most ... Read more
Location: Kraków, Poland
Duration: 60 minutes (approx.)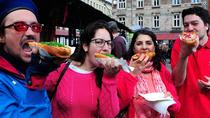 78 Reviews
Savor the flavors of Krakow on this 2.5-hour evening walking tour with a food-loving guide. Uncover Poland's rich culinary history and customs as you roam the ... Read more
Location: Kraków, Poland
Duration: 2 hours 30 minutes (approx.)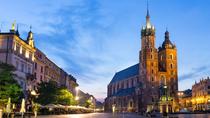 11 Reviews
Discover dignified beauty of the Royal City of Krakow and let our guide make your visit the one to always remember! Take private city walking tour and see ... Read more
Location: Kraków, Poland
Duration: 5 hours (approx.)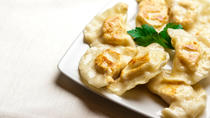 26 Reviews
Get intimate with Polish culture through its traditional food: dumplings, pickled cucumber, sour rye soup, a shot of homemade liquor and much more! ... Read more
Location: Kraków, Poland
Duration: 3 hours (approx.)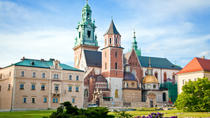 22 Reviews
See the sights of Krakow with a private guide at your side! This comprehensive 3.5-hour sightseeing tour can be done by foot or minivan and offers a flexible ... Read more
Location: Krakow, Poland
Duration: 3 hours 30 minutes (approx.)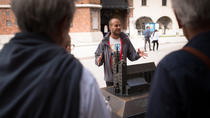 2 Reviews
Join our 3-hour walking tour and explore the most important sights in Krakow's Old Town. With our small group, you will learn about the history and culture of ... Read more
Location: Kraków, Poland
Duration: 3 hours (approx.)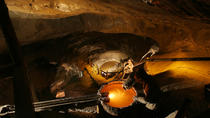 14 Reviews
Explore Krakow by Melex electric car and visit the UNESCO-listed Wieliczka Salt Mine with this Krakow Super Saver that combines two top-selling tours in a day. ... Read more
Location: Krakow, Poland
Duration: Flexible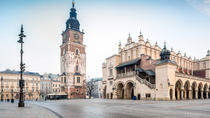 2 Reviews
Get under the skin of Krakow's history and highlights on a 3-hour walking tour with a knowledgeable private guide. As you walk, hear about Krakow's fascinating ... Read more
Location: Kraków, Poland
Duration: 3 hours (approx.)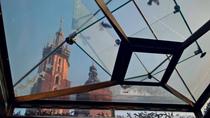 1 Review
Step down a few meters under the surface of the Main Square to explore 1000 year of the history of Kraków in a museum making use of actual excavations ... Read more
Location: Kraków, Poland
Duration: 2 hours (approx.)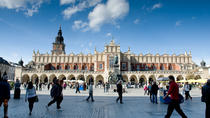 3 Reviews
Krakow is one of the oldest Polish cities which has been a centre of culture, science and art in our country for hundreds of years. It is the most popular ... Read more
Location: Kraków, Poland
Duration: 2 hours (approx.)