Although there is more to see in elegant Krakow than could be covered in a year, from thought-provoking new museums reflecting on WWII to grand palaces and ornate Baroque churches, there are plenty of amazing sights nearby. Take a couple of days to travel into the Polish countryside on these exciting full-day sightseeing tours.

Warsaw

Poland's capital city has been revitalized since its near-destruction in WWII, so grab the chance to see the main sights in a day. Start off in the vibrant and up-and-coming Praga area, stuffed with galleries, bars and restaurants, before exploring the former royal hunting grounds of Lazienki Park and following the Royal Route to the cobbled streets and gaily painted houses of Warsaw's atmospheric Old Town. During free time in the afternoon, tour the ornate apartments of the majestic Royal Castle, once home to the Polish monarchy.

Auschwitz-Birkenau and Wieliczka Salt Mine

Save money by combining two of Krakow's most popular tours. Face the enormity of the Holocaust with a morning visit to Auschwitz-Birkenau, where 1.5 million Poles, Jews, Russians and gypsies lost their lives in WWII. See an uplifting documentary on the liberation of the camp in 1947 and take an educational if sobering guided tour of the barracks, gas chambers and crematorium. The following day, venture far underground in the labyrinthine caverns of Wieliczka salt mine to see the bizarre salt formations and the eerie Chapel of St Kinga, where even the altar and chandeliers are made of salt.

Zakopane and the Tatras
Here's your chance to explore rural Poland amid the gorgeous Tatra mountains. Driving past spectacular lakes and waterfalls, head to Zakopane, Poland's winter-sports capital, to ride the funicular up Mount Gubalówka for glorious views over forested peaks and valleys. Back in Zakopane, discover the region's traditional wooden chalets and churches before hitting the stores and restaurants of the buzzing main street, Krupówki – and don't forget to sample the local Oscypiki sheep's cheese!

In the Footsteps of John Paul II

John Paul II is much revered by the Poles and this informative tour showcases his life as plain Archbishop Karol Wojtyła before he left Krakow to become Pope in 1978. In the morning drive through the undulating Beskidy mountains to explore his birthplace of Wadowice. Travel on to the futuristic church at the Sanctuary of Divine Mercy in Lagiewniki before returning to Krakow and visiting Wojtyła's former apartment and the Archdiocesan Museum at the Bishop's Palace in the entrancing Old Town.
702 Reviews
This Krakow Super Saver combines two tours over two days at a discounted price. On the first day explore Auschwitz-Birkenau, the former Nazi concentration camp ... Read more
Location: Krakow, Poland
Duration: Varies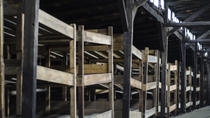 1244 Reviews
Take a sobering tour of the World War II Auschwitz-Birkenau complex on a 6-hour trip from Krakow. Travel by coach to the UNESCO World Heritage compound and ... Read more
Location: Krakow, Poland
Duration: 7 hours (approx.)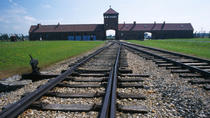 189 Reviews
Devote a day to the memory of Holocaust victims on this small-group Auschwitz tour from Krakow, led by an expert guide. Departing in the early morning, your ... Read more
Location: Krakow, Poland
Duration: 6 hours 30 minutes (approx.)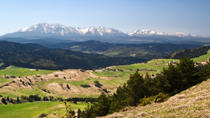 158 Reviews
Experience a ride up a funicular railway to the top of Mt. Gubalówka and take a walk around the peak. Visit the oldest part of Zakopane with its old ... Read more
Location: Krakow, Poland
Duration: 9 hours (approx.)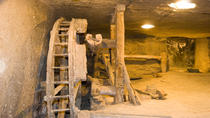 501 Reviews
Leave Krakow behind and spend a fascinating morning or afternoon touring the legendary Wieliczka Salt Mine, one of the oldest salt mines in Europe. Along with ... Read more
Location: Krakow, Poland
Duration: 4 hours (approx.)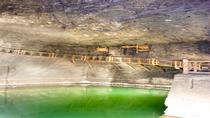 12 Reviews
Visit Wieliczka Salt Mine with a private guide on a half-day trip from Krakow! Taking place at a time of your choice, the 4-hour trip includes round-trip ... Read more
Location: Krakow, Poland
Duration: 4 hours (approx.)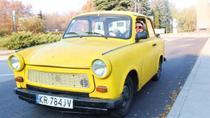 31 Reviews
The Wall may be over and done with, but many of Krakow's most famous communist artifacts are alive and well!
Location: Krakow, Poland
Duration: 2 hours 30 minutes (approx.)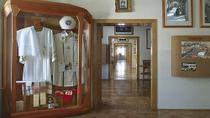 33 Reviews
While in Poland don't miss your chance to visit Wadowice - childhood home of John Paul ll. Travel through the stunning Beskidy mountain range, pay homage to ... Read more
Location: Krakow, Poland
Duration: 5 hours 30 minutes (approx.)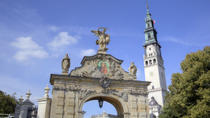 51 Reviews
Follow the Eagles Nest Trail to Czestochowa to see the "Black Madonna", a Gothic painting of Our Lady at the monastery of Jasna Gora. Returning to ... Read more
Location: Krakow, Poland
Duration: Duration 8 hours (approx.)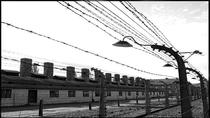 32 Reviews
Explore Auschwitz-Birkenau with a private guide on a half-day trip from Krakow, and learn about life inside the former concentration camp during the days of ... Read more
Location: Krakow, Poland
Duration: 6 hours (approx.)