Arguably Europe's prettiest city, Krakow is also one of the best preserved. Krakow's eventful history has only embellished the UNESCO World Heritage-listed city.

Day 1: Krakow Old Town and Jewish Quarter
The Old Town centers on Rynek Glowny, a 13th-century market square. Dominating the square is the Sukiennice (Cloth Hall), once the center for the booming cloth trade. Don't miss the Mariacki church. Every hour on the hour this church sounds a bugle across the city. From here run narrow, largely pedestrianized streets to explore for the architecture, the pace of life, the many monuments, nearly 20 churches and dozen museums. Surrounding it all is the Planty Gardens, a ring-shaped park which was once the city's moat. St. Florian's Gate is the starting point of the Royal Way leading all the way to Wawel Castle.

In the afternoon, head for nearby Kazimierz, the former Jewish district. Here you'll find wonderful bars and cafes. Look out for the Corpus Christi Church, the Tempel Synagogue and ulica Szeroka. The two cemeteries, the Remuh and the New, are worth a look.

Day 2: Wawel Castle and Cathedral
The seat of Polish kings for over 500 years, the Wawel Cathedral dates from 1320 to 1364 and most recently produced Poland's first pope. Make sure you see the Sigismund Chapel. Wawel Castle was the political and cultural center of Poland until the 17th century. Today it houses a museum in five sections.

Day 3: Twentieth-Century Krakow
Auschwitz-Birkenau concentration camp was established not far from Krakow and approximately 1.5 million people died there during World War II. After the war, Krakow was left behind the Iron Curtain of Communism, and steel manufacturing dominated city life, based around the new city of Nowa Huta. An earlier industry of Krakow was the Wieliczka Salt Mine, fascinating for its UNESCO-listed carvings.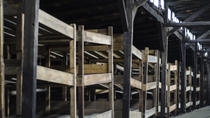 1241 Reviews
Take a sobering tour of the World War II Auschwitz-Birkenau complex on a 6-hour trip from Krakow. Travel by coach to the UNESCO World Heritage compound and ... Read more
Location: Krakow, Poland
Duration: 7 hours (approx.)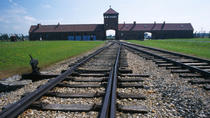 188 Reviews
Devote a day to the memory of Holocaust victims on this small-group Auschwitz tour from Krakow, led by an expert guide. Departing in the early morning, your ... Read more
Location: Krakow, Poland
Duration: 6 hours 30 minutes (approx.)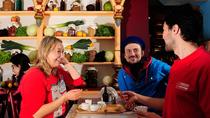 46 Reviews
Savor the flavors of Krakow on this 2.5-hour evening walking tour with a food-loving guide. Uncover Poland's rich culinary history and customs as you roam the ... Read more
Location: Krakow, Poland
Duration: 2 hours 30 minutes (approx.)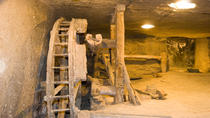 499 Reviews
Leave Krakow behind and spend a fascinating morning or afternoon touring the legendary Wieliczka Salt Mine, one of the oldest salt mines in Europe. Along with ... Read more
Location: Krakow, Poland
Duration: 4 hours (approx.)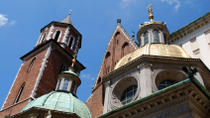 111 Reviews
For over a thousand years, Krakow has been the center of science, culture and art in Poland. Come and see for yourself upon boarding the Krakow City ... Read more
Location: Krakow, Poland
Duration: 4 hours (approx.)
11 Reviews
Explore Krakow by Melex electric car and visit the UNESCO-listed Wieliczka Salt Mine with this Krakow Super Saver that combines two top-selling tours in a day. ... Read more
Location: Krakow, Poland
Duration: Wieliczka Salt Mine tour lasts 4 hours and Private Krakow Tour by Melex lasts 1,5 hours.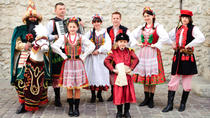 40 Reviews
Enjoy a night of dinner and entertainment in Krakow! At Michalik's Cave, once a favorite bohemian hangout among Krakow's creative crowd, start with a folk ... Read more
Location: Krakow, Poland
Duration: 2 hours (approx.)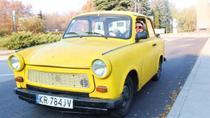 31 Reviews
The Wall may be over and done with, but many of Krakow's most famous communist artifacts are alive and well!
Location: Krakow, Poland
Duration: 2 hours 30 minutes (approx.)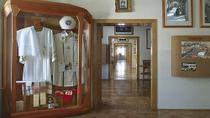 33 Reviews
While in Poland don't miss your chance to visit Wadowice - childhood home of John Paul ll. Travel through the stunning Beskidy mountain range, pay homage to ... Read more
Location: Krakow, Poland
Duration: 5 hours 30 minutes (approx.)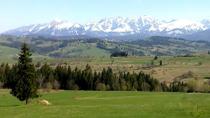 6 Reviews
Swap Krakow for the rustic charms of Zakopane, Poland's premier mountain resort, on this private day trip. With a driver-guide, travel to the charming ski and ... Read more
Location: Krakow, Poland
Duration: 9 hours (approx.)