Set amid rolling Polish countryside and a number of nearby points of interest, Krakow often leads travelers out of the city and into its surroundings. Here are some of the top day trip destinations from this city on the banks of the Vistula River.
Wadowice — 32 miles (53 km) from Krakow
The birthplace of Pope John Paul II, Wadowice is a popular pilgrimage destination for Catholics. Tours from Krakow take travelers through the undulating Beskidy mountains and offer insight into John Paul II's life when he was better known as Archbishop Karol Wojtyła. Most tour options visit the futuristic church at the Sanctuary of Divine Mercy in Lagiewniki and allow for samples of kremowka, a tasty cream cake loved by locals.
Auschwitz-Birkenau Memorial and Museum — 42 miles (69 km) from Krakow
Widely considered among the most moving sites in Poland, the UNESCO–listed Auschwitz-Birkenau Memorial and Museum shines a light on the horrors of World War II. Wander the barracks, crematorium, gas chambers, and prison blocks of the former Nazi concentration camp complex, and watch a documentary on the 1947 liberation of the camp. Tours from Krakow typically last upwards of seven hours, with some options also visiting the labyrinthine caverns of the Wieliczka salt mine, where travelers can see bizarre salt formations and the eerie Chapel of St. Kinga.
Zakopane & the Tatras Mountains — 67 miles (109 km) from Krakow
A popular ski destination, Zakopane lies within the Tatras mountain range, attracting visitors year-round to its ski runs and rugged hiking routes. In the mountains, you can take a funicular to the summit of Mount Gubalowka for a panoramic look at the forested peaks and valleys, and in Zakopane, you'll want to discover the region's traditional wooden chalets and churches before hitting the stores and restaurants of the buzzing main street, Krupowki. Tours from Krakow to Zakopane and the Tatras Mountains typically last about nine hours, with round-trip travel included.
Warsaw — 182 miles (294 km) from Krakow
Following widespread destruction during World War II, Poland's capital has risen to now draw visitors from around the world. Explore bars, galleries, and restaurants in the vibrant Praga area; visit the former royal hunting grounds of Lazienki Park; and follow the Royal Route through the Old Town's UNESCO–listed cobbled streets. During your visit, don't miss the chance to visit the majestic Royal Castle, once home to the Polish monarchy. Given the distance from Krakow, Warsaw tours typically last a full day.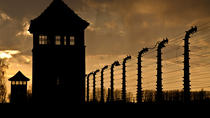 809 Reviews
This Krakow Super Saver combines two tours over two days at a discounted price. On the first day explore Auschwitz-Birkenau, the former Nazi concentration camp ... Read more
Location: Krakow, Poland
Duration: 11 hours (approx.)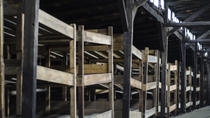 1366 Reviews
Take a sobering tour of the World War II Auschwitz-Birkenau complex on a 7-hour trip from Krakow. Travel by coach to the UNESCO World Heritage compound and ... Read more
Location: Krakow, Poland
Duration: 7 hours (approx.)
250 Reviews
Devote a day to the memory of Holocaust victims on this small-group Auschwitz tour from Krakow, led by an expert guide. Departing in the early morning, your ... Read more
Location: Kraków, Poland
Duration: 6 hours 30 minutes (approx.)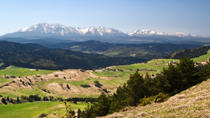 196 Reviews
Experience a ride up a funicular railway to the top of Mt. Gubalowka and take a walk around the peak. Visit the oldest part of Zakopane with its old ... Read more
Location: Krakow, Poland
Duration: 9 hours (approx.)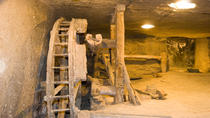 523 Reviews
Leave Krakow behind and spend a fascinating morning or afternoon touring the legendary Wieliczka Salt Mine, one of the oldest salt mines in Europe. Along with ... Read more
Location: Krakow, Poland
Duration: 4 hours (approx.)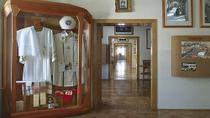 41 Reviews
While in Poland don't miss your chance to visit Wadowice - childhood home of John Paul ll. Travel through the stunning Beskidy mountain range, pay homage to ... Read more
Location: Krakow, Poland
Duration: 6 hours 30 minutes (approx.)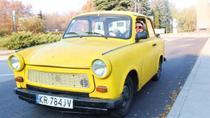 40 Reviews
The Wall may be over and done with, but many of Krakow's most famous communist artifacts are alive and well!
Location: Krakow, Poland
Duration: 2 hours 30 minutes (approx.)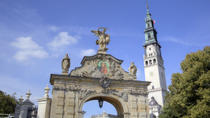 60 Reviews
Follow the Eagles Nest Trail to Czestochowa to see the "Black Madonna", a Gothic painting of Our Lady at the monastery of Jasna Gora. Returning to ... Read more
Location: Krakow, Poland
Duration: 8 hours (approx.)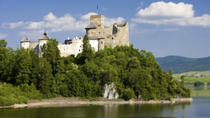 34 Reviews
Undoubtedly Dunajec River Gorge is one of the Poland's prime tourist attractions and this great day trip from Krakow gives you the chance to admire some ... Read more
Location: Krakow, Poland
Duration: 9 hours (approx.)