The largest and least visited state in Malaysia, Sarawak oozes the exoticism which infects any traveler to Borneo. A historic land of White Rajahs, headhunters, and comical proboscis monkeys, Sarawak is a corner of the world truly unlike any other. At the center of it all is the simple city of Kuching, the longtime capital of Sarawak and the jumping off point for virtually all Sarawak adventures. Serenely set on the banks of the Sarawak River, Kuching is regarded as Malaysia's cleanest city and provides the perfect base of operations for a journey through Borneo's most curious state. Kuching is surrounded by nature and has so many attractions to choose from, so here's a quick three day guide to get you on your feet and out into the bustling streets and empty forests of the Sarawak capital of Kuching.

Day 1: Take an historic walking tour

Before venturing out into the hinterlands of Sarawak it's a good idea to develop an understanding of exactly where in the world you are. With so much information to digest, there are few places better to start than at the Sarawak Museum complex with its sprawling trove of tribal artifacts. Cultural history in hand, take a short sampan ride to the north side of the Sarawak River to stand inside Fort Margherita, an architectural holdover from the age of the Brooke Dynasty, and a testament to the history of the "White Rajahs". Just down the river are the sprawling grounds of the Astana, a colonial white palace which has housed everyone from former Rajahs to current governors. Finish the evening with a sunset stroll down the modern waterfront to complete your tour from indigenous to colonial to modern day Kuching.

Day 2: Take a day trip to Bako National Park

Conveniently located only an hour from Kuching, Bako National Park is Sarawak's oldest national park and one of the few places on the island to catch a glimpse of the rare proboscis monkeys which frequent the mangrove forests at low tide. A dense, coastal rainforest which is also home to carnivorous plants, a well-maintained network of 16 trails leads visitors through the twisting confines of this ecological fantasyland. If you want to experience Bako from the water take a short cruise past vertical sea stack rocks to isolated Pulau Lakei, a small island with a white sand beach perfect for sitting and doing nothing at all.  

Day 3: Head to the mountains of Kubah National Park

Set amongst the tropical backdrop for Kuching's skyline, Kubah National Park is the easiest place from Kuching to amble amongst forested mountain trails and bathe beneath refreshing jungle waterfalls. Resplendent in over 100 types of palms, the diverse flora is matched only by the exotic fauna at the nearby Matang Wildlife Center located within the park boundaries. Overnight stays can be arranged in the park in a traditional longhouse, although with the park being so close to downtown Kuching it's an easy day trip without having to sacrifice the evening amenities found back in town.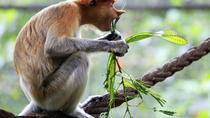 1 Review
Get acquainted with the local people, history, culture and natural surroundings of Sarawak on this private overnight tour from Kuching, including a homestay in ... Read more
Location: Kuching, Sarawak
Duration: 2 days (approx.)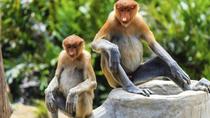 18 Reviews
Bako National Park is an ideal day trip for nature lovers and eco-minded adventurers! Bako National Park known for its extraordinary variety and contrast in ... Read more
Location: Kuching, Sarawak
Duration: 6 hours 30 minutes (approx.)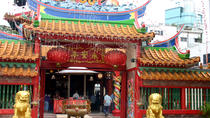 4 Reviews
A perfect introduction to Sarawak's historical capital, Kuching. This informative three-hour tour covers many of Kuching's sights including the Cat Statue, ... Read more
Location: Kuching, Sarawak
Duration: 3 hours (approx.)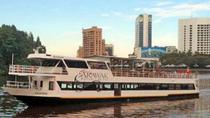 The very best way to see and enjoy historic Kuching is from the Sarawak River, the main artery around which the city has grown. This Sarawak River cruise gives ... Read more
Location: Kuching, Malaysia
Duration: 2 hours (approx.)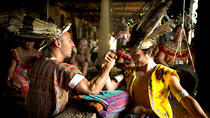 1 Review
Get a unique cultural experience in Malaysia on this 3-day small-group tour from Kuching to Batang Ai in Sarawak. With your expert guide, journey through the ... Read more
Location: Sarawak, Malaysia
Duration: 3 days, 2 nights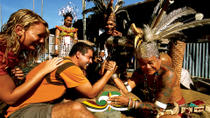 3 Reviews
Immerse yourself in the traditional Sarawak lifestyle on this 2-day private cultural tour from Kuching to the village of Serubah. With a private guide, visit a ... Read more
Location: Sarawak, Malaysia
Duration: 2 days, 1 night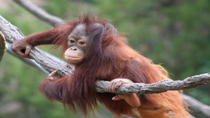 3 Reviews
If you want to see an Orangutan, the Matang Wildlife Center is one of the best place to see these cuddly animals.
Location: Kuching, Sarawak
Duration: 6 hours 30 minutes (approx.)