One of the main reasons tourists come to Kuching and the island of Borneo is for the wildlife. Malaysia has more than 15 national parks, many of them situated in the biologically rich rain forests of the state of Sarawak.
Chances are, if you've come to Kuching for some wildlife viewing, you're probably hoping to see Borneo's most famous native resident, the Orangutan. Since the population of these primates on Borneo is considered endangered, it's unlikely that you'll spot one in the wild, but it is possible to see them at wildlife centers located near to the Sarawak capital, the Semonggok Wildlife Rehabilitation Centre being one of the best.
Of course, Orangutans aren't the only fauna of Sarawak worth spotting. Bako National Park, an easy day trip from Kuching, is home to the odd-looking Proboscis monkey -- found only in Borneo, as well as leaf monkeys, macaque monkeys, flying squirrels, monitor lizards, wild boar and hundreds of species of birds.
Gunung Gading National Park, another park within day trip distance of Kuching, is most famous for having the world's largest flower, the Rafflesia, but even if the 22-pound (10-kilogram) flower isn't in bloom, it's still possible to spot deer, porcupines, giant squirrels, civet cats, wild boar and several species of monkeys along the park's hilly jungle trails.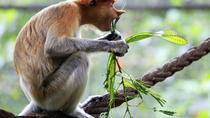 1 Review
Get acquainted with the local people, history, culture and natural surroundings of Sarawak on this private overnight tour from Kuching, including a homestay in ... Read more
Location: Kuching, Sarawak
Duration: 2 days (approx.)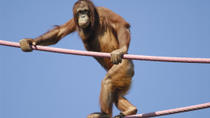 22 Reviews
Semonggok Wildlife Rehabilitation Centre is located south of Kuching and is a sanctuary used to rehabilitation Orangutans which have been injured or captured. ... Read more
Location: Kuching, Sarawak
Duration: 3 hours (approx.)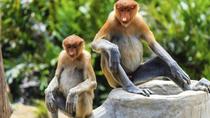 17 Reviews
Bako National Park is an ideal day trip for nature lovers and eco-minded adventurers! Bako National Park known for its extraordinary variety and contrast in ... Read more
Location: Kuching, Sarawak
Duration: 6 hours 30 minutes (approx.)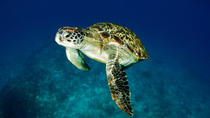 5 Reviews
Satang Island consisting of two islands Pulau Satang Besar and Pulau Satang Kecil is located in the South China Sea and its surrounding pristine waters are ... Read more
Location: Kuching, Sarawak
Duration: 8 hours 30 minutes (approx.)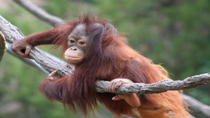 3 Reviews
If you want to see an Orangutan, the Matang Wildlife Center is one of the best place to see these cuddly animals.
Location: Kuching, Sarawak
Duration: 6 hours 30 minutes (approx.)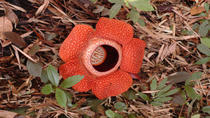 1 Review
The Rafflesia flower is the world's largest and is predominently found in Malaysia and more specifically located in the Gunung Gading National Park, a 2-3 ... Read more
Location: Kuching, Sarawak
Duration: 8 hours 30 minutes (approx.)