Didyma
Modern-day sun lovers worship Didyma's golden beaches, but in classical Ionian times this was the legendary site of the Temple of Apollo. In its heyday, Didyma's famous temple was the home of the oracle of Apollo, who provided the Hellenic world ...
Tours & Tickets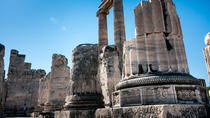 Visit the ruins of Didyma, located at a short distance to the north west of modern Didim in Aydin Province, Turkey. This 7-hour tour Includes a full day guided ... Read more
Location: Kusadasi, Turkey
Duration: 7 hours (approx.)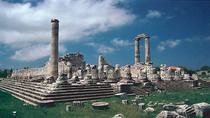 1 Reviews
Discover the ruins of Priene, one of the most active ports of the Lonian Federation. The city is the oldest example of geometric city planning.
Location: Kusadasi, Turkey
Duration: 8 hours 30 minutes (approx.)