Viewing All 1 Photos
Certified photos by travelers like you.

Kyoto Expert: Satoko Japan
May 2011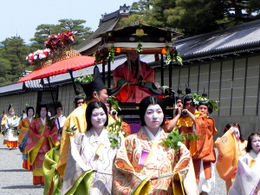 Dressed in the customary 12-layered Heian Period ceremonial robes, the and quot;Saio-Dai and quot; Princess is the main attraction of the Aoi Matsuri festival. The princess was an unmarried, young Imperial princess, often the Emperor's daughter.