Sake Tasting in Kyoto
By Viator, June 2015
The heart of Kyoto's sake industry lies in Fushimi, a southern area of the city. From the Fushimi Momoyama Station, it is only a short walk to the sake breweries "district." The area developed as a hub for sake making due to the famous natural spring water - believed to make the alcoholic rice-wine drink purer and better tasting. For a unique cultural experience, try sake tasting in Kyoto.
Many of Kyoto's sake breweries (known as "kura") are small and require reservations to visit. Some of the larger ones allow visitors to stop in without reservations. For non-Japanese speakers, one of the best ways to experience sake is through a sake brewery tour with sake tastings. The one-hour tour explores either a traditional or a modern sake brewery. Guests learn the history of Japan's most famous drink, how sake is made, and have the opportunity to taste the drink. Others like to pair sake tasting with a Kyoto cooking class to learn the sacred connection between sake and food in Japanese culture.
Fushimi has long been a famous sake production hub in Japan. Brewing takes place in the cold months, after rice has been harvested. During the winter months, the air around Fushimi is filled with the smell of fermenting rice. The neighborhood is a festive one with sake bars lining the streets, selling the local sake.
One of the most popular breweries for both locals and tourists is Gekkeikan. The "Kura" has a sake museum and a tour, and allows guests to taste three difference sakes. Admission to Gekkeikan is 300yen ($3 USD) and includes all three components.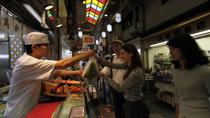 64 Reviews
Explore the Nishiki Food Market and learn how to make a home-cooked Japanese meal on this Kyoto culinary walking tour. With a knowledgeable guide, learn about ... Read more
Location: Kyoto, Japan
Duration: 3 hours 30 minutes (approx.)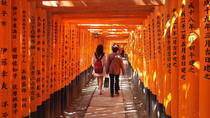 31 Reviews
Visit two landmarks of Kyoto's Inari district during this guided morning tour. Start by walking through one of the iconic sights of Kyoto, the stunning red ... Read more
Location: Kyoto, Japan
Duration: 3 hours 30 minutes (approx.)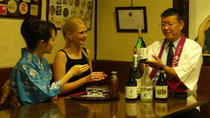 10 Reviews
Visit a traditional or modern sake brewery for a 45-minute tour and sake tasting in Kyoto, and you'll be steeped in the history of Japan's most famous drink. ... Read more
Location: Kyoto, Japan
Duration: 45 minutes (approx.)