Top Sites to Visit in Kyoto
By Viator, June 2015
For many travelers, Kyoto represents the highlight of a trip to Japan, thanks to its rich history and beautiful architecture. Whether you have one day or one week in Kyoto, don't miss these city highlights.
Nijo Castle
Built in 1603, Kyoto's Nijo Castle epitomizes Momoyama architecture with its elaborate screens, Japanese cypress floorboards and intricate wood carvings. While this UNESCO World Heritage Site is much more ornate than many of Japan's other castles, the builders took defense seriously. Moats, secret passageways, thick walls and "nightingale" floors that squeak when walked on were all incorporated to help protect the Shogun from intruders.
Golden Pavilion
If you only have time for one temple while in Kyoto, make it the Golden Pavilion, or Kinkaku-ji. Originally built in the 1390s, the three-level structure known as the Golden Pavilion has become a symbol of Kyoto. When the sun is shining, the gold leaf covering the entire exterior surface of the structure literally sparkles, but it's an impressive sight rain or shine.
Heian Shrine
Kyoto's Heian Shrine was built in 1895 in celebration of the city's 1,100 year anniversary, and it remains one of the most beautiful in the region. Fashioned after the Imperial Palace, this Jinja shrine also houses an extensive garden, complete with a pond and Chinese-style footbridge, as well as an iconic orange torii, or shrine gate.
Gion
If there's one thing Kyoto is famous for besides temples, it's geisha, and the best place to spot one is in the historic Gion district. The neighborhood -- one of the only remaining geisha districts in all of Japan -- is lined with old wooden tea houses, many of which now house boutiques, restaurants and a few guesthouses. The daily performance at Gion Corner is the best place for foreign tourists to experience this fascinating bit of Japanese culture.
Ryoan-Ji Rock Garden
Located on the grounds of Ryoan-ji Temple, you'll find a mysterious dry rock garden with fifteen rocks scattered across a white gravel bed. Experts aren't sure what the rocks represent or why the garden was built, but they all agree that it's one of the best examples of Zen Buddhist landscaping in Japan.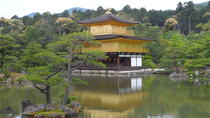 485 Reviews
Discover tranquil temples, Imperial palaces and ancient shrines on this 9-hour full-day Kyoto sightseeing tour. Explore top city attractions such as Nijo ... Read more
Location: Kyoto, Japan
Duration: 9 hours (approx.)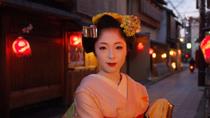 218 Reviews
Savor the beauty and charm of Kyoto on this cultural walking tour. An ancient yet elegant city, Kyoto showcases all that is refined and unique about Japanese ... Read more
Location: Kyoto, Japan
Duration: 3 hours 30 minutes (approx.)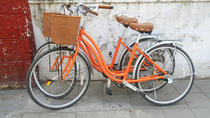 102 Reviews
Grab your bike and get set to explore Kyoto from the ground up. On this small-group bike tour, you'll unearth the real Kyoto while cycling the narrow lanes and ... Read more
Location: Kyoto, Japan
Duration: 3 to 4 hours (approx.)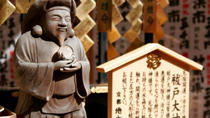 63 Reviews
Immerse yourself in the beauty and history of Kyoto on an afternoon guided tour through the former capitol's vibrant shrines and temples. Admire the alluring ... Read more
Location: Kyoto, Japan
Duration: 4 hours (approx.)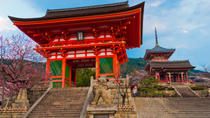 1 Review
If you want to possess a deeper understanding of Shintoism and Buddhism, the religions of Japan, this private 3-hour walking tour of Kyoto is the perfect ... Read more
Location: Kyoto, Japan
Duration: 3 hours (approx.)