Though well known as a SCUBA dive destination, Utila also has fantastic snorkeling from boat. If you opt for a boat trip, you can spend a day at idyllic ...
Location: Utila, Honduras
Duration: 2 hours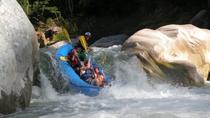 The Cangrejal River Valley, located just a few miles outside of La Ceiba, offers one of the most complete eco tourism hubs in Central America. Enjoy an ...
Location: La Ceiba, Honduras
Duration: 5 hours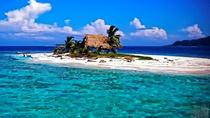 1 Review
An archipelago in The Bay Islands, Cayos Cochinos is a Marine Biological Reserve off the mountainous, northern coast of Honduras in Central America.
Location: La Ceiba, Honduras
Duration: 7 hours