There's a wide variety of outdoor adventure to be found while vacationing here. Activities range from sea to land and animals to vehicles, and plenty of them will get your adrenaline rushing.
La Romana is home to some excellent snorkeling spots, including Bayahibe on the mainland of the Dominican Republic and the nearby Saona and Catalina islands. You'll see colorful fish and other sea creatures, and maybe even a stingray or an eel. Another popular and fascinating snorkel spot off the coast of La Romana is the Guadalupe Underwater Museum, where you can hover right over a sunken shipwreck.
Those who love animals will enjoy a horseback-riding excursion through the lush greenery of La Romana and along the region's soft sandy beaches. Or if you really want to get your adrenaline up, explore the landscape atop a four-wheeler as you bounce and swerve over the terrain.
You can also opt for a bird's-eye view of the region by zip-lining through the canopies. You'll sail high above the tree tops as you careen down a sturdy cable from one elevated platform to the next with gorgeous views of La Romana along the way.
224 Reviews
Relax on the beach, enjoy the crystalline waters or explore the tropical surrounds on a relaxing catamaran cruise to Saona Island. White sandy beaches, ... Read more
Location: Punta Cana, Dominican Republic
Duration: 10 hours (approx.)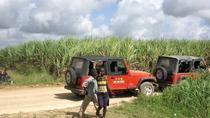 Traveling aboard an all-terrain truck you will discover the wide expanses of sugar cane fields and their workers who still preserve some of their ancestral ... Read more
Location: Bayahibe, Juan Dolio or La Romana, Dominican Republic
Duration: 9 hours (approx.)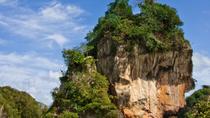 2 Reviews
Discover the natural beauty of Los Haitises National Park, a remote and protected coastal sanctuary that includes dozens of islets on San Lorenzo Bay. Admire ... Read more
Location: La Romana, Dominican Republic
Duration: 9 hours (approx.)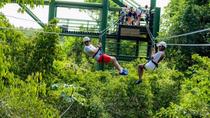 Add some thrills to your La Romana experience with a visit to one of the greatest Caribbean zipline circuits. It was constructed by one of the most ... Read more
Location: La Romana, Dominican Republic
Duration: 6 hours (approx.)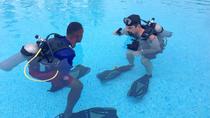 If you've always wanted to take scuba diving lessons, experience unparalleled adventure and see the world beneath the waves, this is where it starts. Get your ... Read more
Location: La Romana, Dominican Republic
Duration: 4 days (approx.)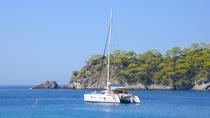 7 Reviews
Set sail along the Caribbean to picture-perfect Saona Island on this day trip from La Romana. Enjoy a relaxing catamaran cruise and thrilling speedboat ride to ... Read more
Location: La Romana, Dominican Republic
Duration: 10 hours (approx.)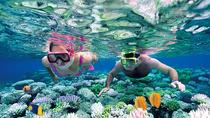 53 Reviews
Spend the day snorkeling Caribbean coral reefs on an excursion to Catalina Island from Punta Cana. Experience a snorkeling wonderland at 'The Wall' drop-off, ... Read more
Location: Punta Cana, Dominican Republic
Duration: 12 hours (approx.)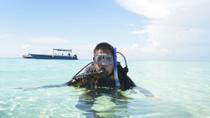 Go diving with the experts in two of the Dominican Republic's most spectacular dive sites on an excursion from Punta Cana. Dive 'The Wall' drop-off to see ... Read more
Location: Punta Cana, Dominican Republic
Duration: 12 hours (approx.)