The largest alpine lake in North America, Lake Tahoe is as famous for its clear, blue water as its leisure activities. In winter, visitors enjoy the region's many ski resorts, and in summer, the lake turns into a haven for boaters and other water-sport enthusiasts. Year round, Lake Tahoe is perfect for short, three-day jaunts, with plenty to occupy your visit.
If you are vacationing there during the winter, there's a good chance you plan on hitting the slopes. Heavenly Mountain Resort in South Lake Tahoe has good runs for both skiing and snowboarding, and staying in South Lake Tahoe offers a wide range of tourist activities, including casino gambling in the adjacent town of Stateline, Nevada.
In the summer, Lake Tahoe becomes more than chairlifts and craps tables (though the casinos across the state line are certainly worth visiting). On a three-day trip, start it off with a helicopter tour of the lake. There are a number of these, varying in duration (and cost, of course) and flight time, from ten-minute tours of Emerald Bay to sunset tours of the entire lake. For the time it takes to pay and prep, you might be better served by paying for a longer tour; the lake's different areas all hold their own charms, and an hour-long flight makes for a truly memorable experience. Helicopter tours are available year round, weather permitting.
As the Lake Tahoe basin is famous for its natural beauty and awe-inspiring scenery, you'd better pack your camera, and if you want to catch the best spots, you might want to book a photography tour. These are private, guided tours that occur year round; whatever the season, Tahoe always has prime spots for postcard-perfect pictures. These half-day tours are a great way to learn about the lake, especially following one of the aforementioned helicopter tours. Following your guided photography tour, spend some time in South Lake Tahoe, where shopping and dining opportunities abound, as well as Stateline's casinos.
If your trip is in the summer, spend your second day on the lake. Boating is a popular pastime, and the shores of the lake are populated with a host of restaurants and bars, many of which have docks and slips built in to accommodate boats. You can rent just about any kind of lake-leisure watercraft from Tahoe Sports, from paddle boats and hydro bikes to jet skis to pontoon boats. During the summer, a lively party scene develops around boaters on Emerald Bay, particularly around July 4th. Should you visit in the summer, a day spent on a boat or the beach is a must.
After you've had your fill of cutting wakes and building sandcastles, clean up and take a sunset cruise on the MS Dixie II. You'll be treated to a breathtaking view of the setting sun as it sinks over the west, turning the surrounding mountains into a riot of stunning color. The cruise includes a gourmet dinner of sustainable foods, as well as entertainment provided by the MS Dixie II's house band.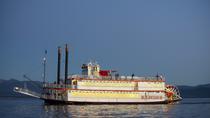 175 Reviews
A delightful combination of dining, dancing and sightseeing make for an unforgettable evening on beautiful Lake Tahoe. Watch the sun go down over Lake Tahoe ... Read more
Location: Lake Tahoe
Duration: 3 hours (approx.)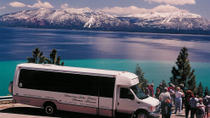 31 Reviews
Admire Lake Tahoe from every angle on this scenic tour that takes you all the way around the lake with a local insider guide. As you travel a total of about 80 ... Read more
Location: Lake Tahoe, California
Duration: 7 hours (approx.)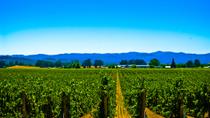 39 Reviews
Discover more of the Lake Tahoe region than the lake itself on this day trip to El Dorado wine region, just west of South Lake Tahoe in the foothills of the ... Read more
Location: Lake Tahoe, California
Duration: 7 hours (approx.)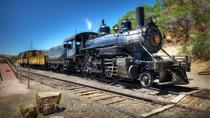 45 Reviews
Delve into Nevada's Wild West mining history on this tour from South Lake Tahoe to Virginia City, a mining boomtown listed on the US National Register of ... Read more
Location: Lake Tahoe, California
Duration: 7 hours (approx.)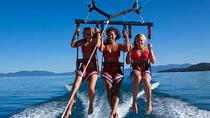 5 Reviews
Enjoy fantastic views of Lake Tahoe from the air as you soar hundreds of feet above the surface of the water! On a parasailing ride from South Lake Tahoe, fly ... Read more
Location: Lake Tahoe, California
Duration: 60 minutes (approx.)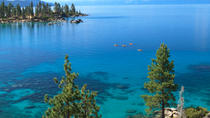 2 Reviews
Explore Lake Tahoe by kayak during a 1-, 4- or 8-hour rental. In an easy-to-paddle single kayak, go wherever you want to go, traveling from the marina in South ... Read more
Location: Lake Tahoe, California
Duration: Flexible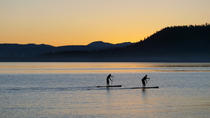 1 Review
Get out on the water with a stand-up paddleboard (SUP) rental on Lake Tahoe! Have fun in the sun and get a workout as you paddle along the shoreline to nearby ... Read more
Location: Lake Tahoe, California
Duration: Flexible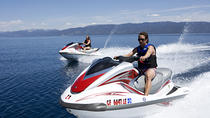 Discover Lake Tahoe from the water as you cruise around the lake by Jet Ski! It's a great way to get out on the water, explore the shoreline and enjoy a little ... Read more
Location: Lake Tahoe, California
Duration: Flexible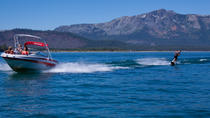 8 Reviews
Get out on Lake Tahoe in your own speedboat! With a boat rental from South Lake Tahoe, you can explore the lake at your own pace, checking out popular ... Read more
Location: Lake Tahoe, California
Duration: Varies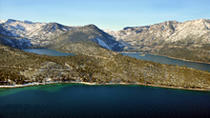 18 Reviews
Up, up and away! Take to the skies for a spectacular 20 minute flight over Lake Tahoe's South Shore. Look for the boats dotting the lake beneath you, the ... Read more
Location: Lake Tahoe
Duration: 20 minutes (approx.)