There are 99 islands in Langkawi Archipelago (six more at low tide), and twice as many ways to enjoy them. Located about 30km (19 miles) off the Malaysian Mainland, each island's white, palm-fringed, postcard-perfect beaches overlook the clear blue waters of the Adaman Sea's Straights of Malacca, partially protected as Malaysia's first national marine park.

The gentle winds and waves of the crystal blue Adaman Sea caressing this archipelago of surpassing beauty seem to invite travelers in for a swim. Enterprising captains await at every popular beach in Langkawi, ready to take you snorkeling through the coral or exploring unspoiled beaches on the less visited islets. Then head back to the main island of Langkawi, where you'll find every comfort close to Pantai Cenang beach, including top-notch accommodation, dining, and of course, duty-free shopping.

Day 1: Get Wet in Langkawi

While you could always relax on popular, powdery-white Pantai Cenang, right on the main island, small boats can take you deeper into the scenic archipelago. Birders will enjoy the five-hour trek through wildlife-rich Langkawi Mangrove Forest, with its eagles and limestone caves; while those who love life beneath the sea will prefer to snorkel Pulau Payar Marine Park. Sun lovers can catch their rays on the four-hour Island Hopping Tour [http://www.viator.com/tours/Langkawi/Island-Hopping-Tour-from-Langkawi/d338-3705LGK12], visiting several islands and beaches, including the inner lagoon of Pregnant Maiden Lake, said to inspire fertility.

Day 2: Langkawi Fun

After beginning your day with a refreshing swim in the crystal-clear water, and leisurely breakfast with fresh tropical fruits, consider heading to one of Langkawi's family-friendly attractions. There are a handful of small museums in Kuah, and fine views from the top of Gunung Raya, the island's tallest peak. You could also visit the Langkawi Crocodile Farm, with more than 1000 of the big beasts; be sure to attend one of the hourly shows. Nearby, the Langkawi Underwater World Aquarium, offers a fish-eye view of the life in the Straights of Malacca. You can visit both attractions on a three-hour tour, including air conditioned transportation and airport pickup.

Day 3: High Rides and Low Prices

While the Langkawi islands are justly famed for their sapphire-clear water and fine white beaches, since 1987, when Langkawi was granted tax-free status, it has been known in some circles as a duty-free shopping destination. Most shoppers begin at adorable Oriental Village, an Asian-themed shopping center with family-friendly entertainment and cute restaurants; serious bargain hunters head to the Langkawi Parade Shopping Complex. Before loading up on souvenirs, however, take the amazing cable car ride to the top of Gunung Mat Chinchang, with views to Thailand and a short, steep, slippery hike to Telaga Tujuh Waterfalls, with swimming holes.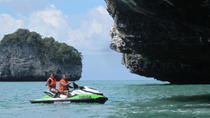 14 Reviews
Visit eight islands in the Langkawi archipelago by Jet Ski. In your small-group convoy, led by an experienced guide, coast over to Pulau Dayang Bunting ... Read more
Location: Langkawi, Malaysia
Duration: 4 hours (approx.)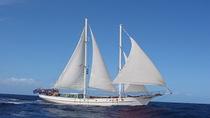 4 Reviews
During your time in Langkawi, sail off the coast from Kuala Perlis and see Langkawi's many outlying islands. Enjoy calm water sailing, relaxing on the beach ... Read more
Location: Langkawi, Malaysia
Duration: 7 hours (approx.)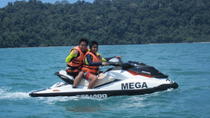 This half-day Jet Ski tour, designed for the more experienced rider, takes you on a thrilling adventure along the Langkawi Island coastline. Hop aboard your ... Read more
Location: Langkawi, Malaysia
Duration: 4 hours (approx.)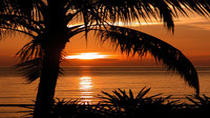 10 Reviews
Sail off into the tropical sunset on the Andaman Sea from Langkawi Island on this luxury cruise, witness a spectacular tropical sunset while you enjoy either ... Read more
Location: Langkawi, Malaysia
Duration: 2 hours 30 minutes (approx.)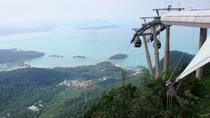 55 Reviews
Take a cable car ride to the top of Mount Mat Chinchang for breathtaking views of Langkawi and visit the Oriental Village which is a shopping zone built ... Read more
Location: Langkawi, Malaysia
Duration: 3 hours (approx.)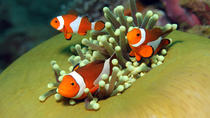 5 Reviews
Catch a glimpse of the wonders of the deep and sail on a catamaran to West Malaysia's only Marine Park, located South of Langkawi Island. Discover the ... Read more
Location: Langkawi, Malaysia
Duration: 8 hours (approx.)
3 Reviews
Spend a family-friendly morning or afternoon at two of Langkawi's top wildlife attractions — the Crocodile Farm and Underwater World. On this 3-hour tour, ... Read more
Location: Langkawi, Malaysia
Duration: 3 hours (approx.)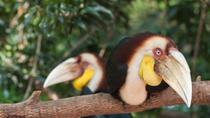 Explore the verdant rainforest of Pulau Langkawi on this half-day private jungle trekking tour! Langkawi is rich in biodiversity and offers a plethora of ... Read more
Location: Langkawi, Malaysia
Duration: 3 hours (approx.)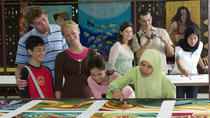 4 Reviews
Discover the seamless mixture of urban and rural on this half-day tour around Langkawi Island. Admire the quaint villages, rubber plantations and paddy fields ... Read more
Location: Langkawi, Malaysia
Duration: 3 hours (approx.)