Colorado River
The mighty Colorado River runs from northwestern Mexico through California, Arizona, Nevada, Utah and Colorado. The river is a spectacular sight to see, meandering for 1,447 miles (2,330 km) with red rocks and canyons framing it on both sides, leading up to the Hoover Dam. The Colorado River is one of the major water sources for California and Nevada, and not surprisingly it's a major recreational destination: activities on the river include hiking, biking, rafting and boating.

One of the ways that travelers most often come to see the Colorado River is by visiting the Black Canyon, so-called because of the black volcanic rocks found in the area. The canyons are majestic, red land formations that lead from Colorado towards the Hoover Dam in Nevada. Boating and canoeing down the Colorado River are popular activities in the Black Canyon.

There's also the Jame's M Robb Colorado River State Park, complete with trails, lakes, and facilities that help you tour the Colorado River. Swimming, fishing, boating, rafting, and hiking are crowd-pleasers at the Colorado River State Park. The park is divided in five sections along the Colorado River. The Fruita section is the crowning glory of the park, known for the red rock climbing, dinosaur sites, and exceptional hiking along mountain trails.
Practical Info
There are many different parks and ways to see the Colorado River. As the river winds its way through five states, each state has its own park dedicated to exploring the Colorado River. The most convenient way to visit the Colorado River from Las Vegas is by visiting Black Canyon. It is the shortest distance from Las Vegas, and travelers often visit the Black Canyon and the Hoover Dam on the same trip.
100 Reviews
Combine a Grand Canyon helicopter flight with a river float down the Colorado River for an incredible and exciting day tour from Las Vegas! Start your day with ... Read more
Location: Las Vegas, Nevada
Duration: 11 hours (approx.)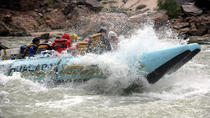 33 Reviews
Experience a thrilling adventure as you raft down the mighty Colorado River along the sheer cliffs of the Grand Canyon. Also included in this exciting white ... Read more
Location: Las Vegas, Nevada or Flagstaff, Arizona
Duration: 17 hours (approx.)
24 Reviews
Fly to the Grand Canyon's West Rim by helicopter, enjoy a champagne picnic, then cruise the Colorado River. This is a half-day tour, leaving you with time in ... Read more
Location: Las Vegas, Nevada
Duration: 3 hours 30 minutes (approx.)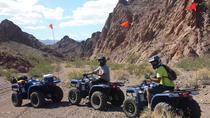 6 Reviews
Spend the first half of your day riding through the Lake Mead National Recreation Area on this ATV tour from Las Vegas. Learn the history of Lake Mead, ... Read more
Location: Las Vegas, Nevada
Duration: 6 hours 30 minutes (approx.)
115 Reviews
Get ready for the adventure of a lifetime! Raft down the mighty Colorado River along the Grand Canyon's sheer cliffs. Also included in this exciting day trip ... Read more
Location: Las Vegas, Nevada
Duration: 15 hours (approx.)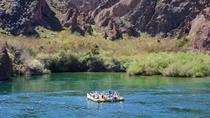 193 Reviews
Enjoy calm waters and magnificent scenery on this unique rafting day trip between the Black Canyon cliffs on the Colorado River. Relax and admire beauty of ... Read more
Location: Las Vegas, Nevada
Duration: 8 hours (approx.)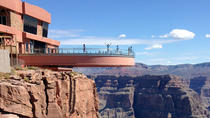 Go for the combo: Travel to the Grand Canyon West Rim from Las Vegas by luxury Tour Trekker, fly in a helicopter to the bottom of the Canyon, cruise down the ... Read more
Location: Las Vegas, Nevada
Duration: 8 hours (approx.)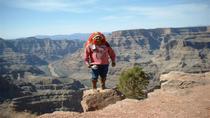 43 Reviews
For the adventurous at heart, a trip from Phoenix to the Grand Canyon in a Cessna airplane will provide the thrill of a lifetime. The narrated aerial tour will ... Read more
Location: Phoenix, Arizona
Duration: 7 hours (approx.)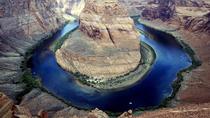 Join your informative river guides as you board large inflatable rafts specifically designed for your smooth water float trip on the mighty Colorado River. The ... Read more
Location: Flagstaff, Arizona
Duration: 10 hours (approx.)
Take a guided half-day paddleboard tour along the Colorado River and see much of what the desert landscape has to offer on the water. Make stops at both Willow ... Read more
Location: Las Vegas, Nevada
Duration: Flexible