1780 Reviews
Address:

Eagle Point Road, Peach Springs, Arizona 86434, USA

Hours:

Daily 7:30am–5:30pm
Grand Canyon Skywalk
There's no doubt that 4,000 feet (1,220 meters) is a long way down, especially when standing on a bridge made of glass—and you're looking down into the Grand Canyon. That's the experience visitors find at the Grand Canyon Skywalk, a horseshoe-shaped, glass-bottomed bridge that juts out 70 feet (20 meters) from the red-hued earth at America's most jaw-dropping site.
Travelers who step out over the canyon onto the bridge are rewarded with panoramic West Rim and Colorado River views that extend 720 degrees, wrapping around, below and behind. While taking the first step can rattle some nerves, most find that the hardest steps aren't the first out onto the Skywalk, but the ones taken to leave.
Most tours to the Grand Canyon Skywalk begin in Las Vegas, where travelers head east to the Arizona desert by road, plane or helicopter. A Skywalk ticket can be combined with a Hoover Dam trip or a scenic helicopter tour over the canyon, while other options include visits with Hualapai tribe members or a boat ride up the Colorado River. Those short on time can opt for a skip-the-line experience.
Practical Info
Because the Grand Canyon Skywalk is a part of Grand Canyon West—a remote and rugged section of canyon managed by the Hualapai Tribe—entry to the bridge can only be purchased as part of a package excursion. Personal items such as cell phones and cameras are not allowed on the Skywalk and must be left in a locker, but professional photos taken on the bridge are available for purchase. The bridge is busiest around midday.
Did You Know? Over 2,000 people step out onto the Skywalk each day, the first of whom was astronaut Buzz Aldrin.

331 Reviews
The quickest way to visit the Grand Canyon Skywalk from Las Vegas, this express helicopter tour is ideal for travelers short on time. Enjoy a scenic helicopter ... Read more
Location: Las Vegas, Nevada
Duration: 3 hours 30 minutes (approx.)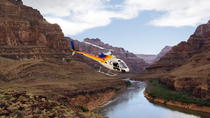 3 Reviews
A round-trip helicopter ride, VIP access to the Skywalk and a pontoon boat ride on the Colorado River — this is the ultimate combination for a Grand Canyon ... Read more
Location: Las Vegas, Nevada
Duration: 6.5-7 hours (approx.)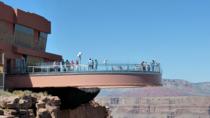 1 Review
See the Grand Canyon like a VIP with a helicopter tour from Las Vegas to the West Rim and express access to the glass-bottom Skywalk. You'll enjoy the luxury ... Read more
Location: Las Vegas, Nevada
Duration: 5 hours (approx.)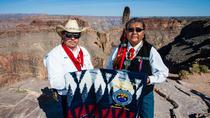 1 Review
Explore the West Rim of the Grand Canyon on this guided, full-day tour from Las Vegas. After a hotel pickup, set out for a scenic drive through the Mojave ... Read more
Location: Las Vegas, Nevada
Duration: 9 hours (approx.)
113 Reviews
This 3-in-1 combo tour is the ultimate Grand Canyon experience! After a comfortable flight to the Grand Canyon West Rim from Las Vegas, enjoy an exciting ... Read more
Location: Las Vegas, Nevada
Duration: 6 hours (approx.)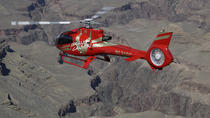 3 Reviews
Treat yourself to an unforgettable Grand Canyon experience with this helicopter flight from Las Vegas to the Grand Canyon's West Rim and skip-the-line ... Read more
Location: Las Vegas, Nevada
Duration: 5 hours 30 minutes (approx.)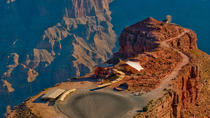 26 Reviews
Journey to the Grand Canyon's West Rim on this 9-hour coach tour, round-trip from Las Vegas. You'll ride a park shuttle to Eagle Point and Guano Point to snap ... Read more
Location: Las Vegas, Nevada
Duration: 9 hours (approx.)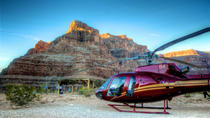 48 Reviews
Experience one of America's most beautiful natural attractions from the air on a helicopter tour of the Grand Canyon's West Rim. View the canyon in all its ... Read more
Location: Grand Canyon West, Arizona
Duration: Varies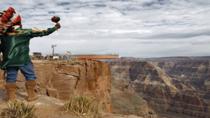 18 Reviews
Explore the Grand Canyon West Rim by air and foot on this day trip from Sedona. This tour has it all: Take in gorgeous aerial views of Red Rock Country on a ... Read more
Location: Sedona, Arizona
Duration: 6 hours (approx.)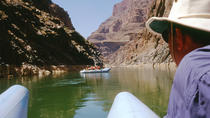 Enjoy a great combo tour with this tour that includes a helicopter flight to the Grand Canyon followed by rafting through the magnificent Black Canyon. A truly ... Read more
Location: Las Vegas, Nevada
Duration: 10 hours (approx.)