1471 Reviews
Address:

Hwy. 93, Boulder City, USA

Hours:

Open daily 9am - 6pm

Admission:

Visitor Center $8
Hoover Dam
Hoover Dam (also known as Boulder Dam) is one of the largest in America. It was built between 1931 and 1936 across Black Canyon and above the mighty Colorado River. It's a national historical landmark with remarkable views of the Colorado River, Lake Mead, and the canyons and valleys surrounding it. Needless to say, Hoover Dam is a must-see attraction.

The dam is named after Herbert Hoover, the U.S. president who agreed to have the dam built so that Nevada, California, and Arizona could increase irrigation waters and manage flood waters, and create hydroelectric-power. It was built in just five years - an impressive feat, considering the dam is made of enough concrete to pave a road from New York to California.

Hoover Dam stands 726 feet (220 m) above the Colorado River. The observation deck set above the dam provides scenic, 360-degree views of the Colorado River and nearby Lake Mead. Visitors can also tour through the inside of the dam, entering into the inspection tunnels. It is here that you'll encounter inspection markings written on the walls over 70 years ago.
Practical Info
Hoover Dam is 30 miles (48 km) southeast of Las Vegas, on the border of Arizona and Nevada. More than 1 million people visit Hoover Dam each year. On summer weekends expect long lines and heavy traffic to/from the area.

4687 Reviews
Hit the highway out of Las Vegas and spend the day touring the Grand Canyon and Hoover Dam. On this day trip you'll have four hours at the Grand Canyon, with ... Read more
Location: Las Vegas, Nevada
Duration: 12 hours (approx.)
1485 Reviews
Let professional local guides take you on an all-inclusive tour of Hoover Dam, educating you on all aspects of Hoover Dam in an informative and entertaining ... Read more
Location: Las Vegas, Nevada
Duration: 6 hours 30 minutes (approx.)
429 Reviews
Your trip to Las Vegas won't be complete without a tour of the mighty Hoover Dam! Built during the Depression, thousands of men came to Black Canyon to tame ... Read more
Location: Las Vegas, Nevada
Duration: 5- to 9 hours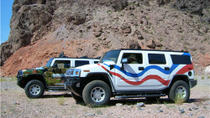 241 Reviews
See the Hoover Dam in style aboard a Hummer H2. On your way to the dam, watch a DVD in the Hummer that will prepare you for your tour. At Hoover Dam, ... Read more
Location: Las Vegas, Nevada
Duration: 4 hours (approx.)
10 Reviews
Tour the iconic Hoover Dam from the inside out on the this educational and entertaining, guided half-day trip from Las Vegas. Spend the morning or afternoon ... Read more
Location: Las Vegas, Nevada
Duration: 4 hours (approx.)
539 Reviews
Take a tour of the mighty Hoover Dam, where you'll explore the inside of the dam, walk through a 250-foot-long tunnel and view the 650-foot-long Nevada wing of ... Read more
Location: Las Vegas, Nevada
Duration: 8 hours (approx.)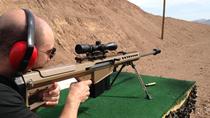 2 Reviews
Set in the Mohave Desert, enjoy the chance to shoot a wide variety of guns at a military style outdoor range on this shooting adventure from Las Vegas. Your ... Read more
Location: Las Vegas, Nevada
Duration: 4 hours 30 minutes (approx.)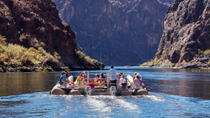 7 Reviews
This 12-mile (20-km), 3.5 hour smooth-water rafting tour starts at the base of the magnificent Hoover Dam and continues down some of the most beautiful canyons ... Read more
Location: Las Vegas, Nevada
Duration: 8 hours (approx.)
77 Reviews
Get ready for a fast, funny and informative tour of Hoover Dam! Depart from one central location to save time in Las Vegas traffic traveling from one hotel to ... Read more
Location: Las Vegas, Nevada
Duration: 4 hours 30 minutes (approx.)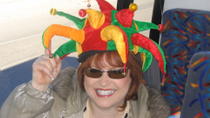 55 Reviews
Learn all about the magnificent Hoover Dam on this in-depth tour from Las Vegas. Your informative and humorous comedian guide leads you on an adventure that ... Read more
Location: Las Vegas, Nevada
Duration: 6 hours 30 minutes (approx.)