93 Reviews
Address:

770 Las Vegas Boulevard, North Las Vegas, NV 89101, USA

Hours:

Office Hours Mon-Fri 9:00 am - 5:00 pm. Current Tour Schedule: Mon-Sat every half hour starting at 10:00 am.

Admission:

$18, NV Residents $12
The Neon Museum Tours
Many Las Vegas visitors lament that the city has no history, but that's not quite the truth. Though some buildings have been imploded and several hotels and businesses have closed over the years, many of the neon signs that branded these buildings have ended up in the Neon Museum, also known as the Neon Boneyard. More than 150 discarded signs in the Neon Boneyard—including those from the Stardust, Moulin Rouge, Desert Inn, Aladdin and Flamingo—memorialize Las Vegas' history and culture over the years, and they also preserve an art form for which Las Vegas is famous.

The Neon Museum recently celebrated the grand opening of its new La Concha Visitors' Center, which makes touring the museum significantly easier than in years past. The two-acre exhibition can be viewed by guided tours only. The guides do an excellent job in providing context in which to appreciate not only the signs but the businesses they represented. The visitors' center itself is also a piece of Las Vegas history; it was formerly the lobby of the La Concha Motel, which was located on North Las Vegas Boulevard before being relocated to its present location.

Tours through the Neon Boneyard run Monday through Saturday every half hour starting at 10:00 a.m. through 4:00 p.m. As the attraction is particularly popular, pre-purchasing tickets is recommended.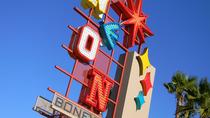 4 Reviews
Enjoy a day away from the casinos for an infusion of history and culture during your Vegas vacation. On this tour, you will visit three of the best museums Las ... Read more
Location: Las Vegas, Nevada
Duration: 7 hours (approx.)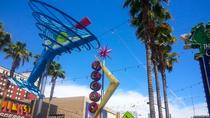 80 Reviews
Experience the neon sights and sounds of old Las Vegas on this guided, 2-hour walking tour. Walk from past to present and hear the stories of how Sin City got ... Read more
Location: Las Vegas, Nevada
Duration: 3 hours (approx.)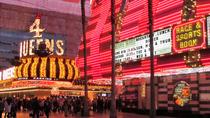 15 Reviews
Explore Las Vegas as an "outdoor museum of American popular culture" on Downtown's most original walking tour, a 2-hour excursion through the legendary ... Read more
Location: Las Vegas, Nevada
Duration: 2 hours (approx.)
1 Review
Las Vegas is an oasis in the desert; an entertainment metropolis that is part fantasy with a sprinkle of true grit. It's a place that is larger than life but ... Read more
Location: Las Vegas, Nevada
Duration: 2 hours 30 minutes (approx.)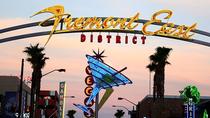 8 Reviews
There are many ways to see Las Vegas, but do any sound more fun than by Segway? This informative, guided Segway tour shows you the historic side of downtown ... Read more
Location: Las Vegas, Nevada
Duration: 2 hours (approx.)