Welcome to Fabulous Las Vegas Sign Tours
Call it cheesy—or just classic Vegas neon—but there's no denying that the Welcome to Fabulous Las Vegas sign is an iconic symbol of the city. Constructed in 1959 in the early days of Sin City, the sign today is an old-school throwback that differs in size, structure, and style from the modern city lights. There was once a time when tourists would literally stand in the road to snap photos—risking their lives on the Las Vegas strip for the perfect shot of the sign. Today, however, visitors can park in a small parking lot that's adjacent to the 25-foot tower, and get the timeless Vegas backdrop set perfectly inside the frame. Technically, the Welcome to Fabulous Las Vegas sign isn't actually inside of Las Vegas, as the sign is mounted outside the city limits in the neighboring town of Paradise. Chances are, however, that not many visitors care about the exact placement of the sign, as they're simply excited to descend on the strip of the world's most infamous town. In 2009, 50 years after the neon bulbs shone bright in the dusty desert, the Welcome to Famous Las Vegas sign was nominated and approved for a place on the National Register of Historic Places.
Practical Info
Visiting the sign and snapping a photo only takes a couple of minutes, and the sign is approximately four miles south of the heart of the Las Vegas strip.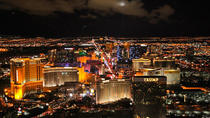 8 Reviews
Enjoy a twilight aerial tour over the Las Vegas Strip in a state-of-the-art helicopter, starting with a Champagne toast before your flight. Peer down on both ... Read more
Location: Las Vegas, Nevada
Duration: 12 minutes (approx.)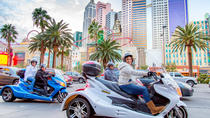 17 Reviews
There is no motorcycle license needed and these trikes with automatic transmissions are very easy to ride. Cruise part of Las Vegas ... Read more
Location: Las Vegas, Nevada
Duration: 4 hours (approx.)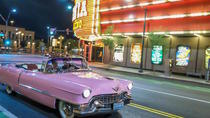 3 Reviews
See Las Vegas with the King himself, Elvis Presley, on this private, 2-hour tour in a pink Cadillac. Visit iconic Las Vegas locations, take photos at the ... Read more
Location: Las Vegas, Nevada
Duration: 2 hours (approx.)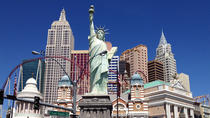 This private city tour is designed for your small group or party and can be custom made or combined with other main attractions.  We have two different city ... Read more
Location: Las Vegas, Nevada
Duration: Flexible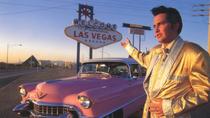 See Las Vegas with the King himself, Elvis Presley, on this private, 1-hour tour in a pink Cadillac. Who better to show off Sin City than the 'Official Elvis ... Read more
Location: Las Vegas, Nevada
Duration: 60 minutes (approx.)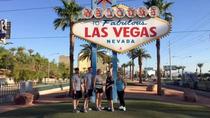 1 Review
Get some exercise while you're on vacation on one of the most iconic stretches of road in the world - the Las Vegas Strip! You will run past most of the major ... Read more
Location: Las Vegas, Nevada
Duration: 60 minutes (approx.)
Enjoy a scenic helicopter flight over the dazzling Las Vegas Strip. You will be collected from your hotel by limousine, and then once checked in for your ... Read more
Location: Las Vegas, Nevada
Duration: 10 minutes (approx.)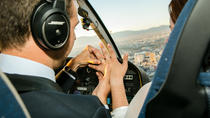 1 Review
What's more exciting than saying "I Do" 10,000 feet in the air above the Las Vegas Strip? Getting married in a Las Vegas ceremony helicopter is a once ... Read more
Location: Las Vegas, Nevada
Duration: 2 hours (approx.)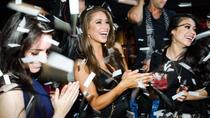 3 Reviews
This tour combines the best of Las Vegas nightlife while being transported in a fully-equipped limo party bus. Vegas' finest VIP party hosts will guide you ... Read more
Location: Las Vegas, Nevada
Duration: Flexible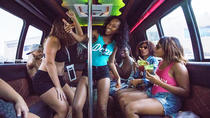 22 Reviews
What better way to spend a day in Las Vegas than at two of Sin City's hottest pool parties? Party like a VIP on this Las Vegas Pool Party Tour and enjoy a day ... Read more
Location: Las Vegas, Nevada
Duration: 5 hours (approx.)