Bridge of Sighs (Puente de los Suspiros) Tours
If you're looking for an atmospheric spot to watch the sunset in Lima, there are few lookouts as romantic as the Bridge of Sighs (Puente de los Suspiros), the principal landmark of Lima's Barranco district and even immortalized in song by renowned Peruvian singer Chabuca Granda. Built in 1876, the wooden bridge runs across the high banks of the Bajada de los Baños ravine between the streets of Ayacucho and La Ermita, and joins the pretty red chapel of La Ermita to the Parque Municipal. 
The iconic bridge is most renowned for its views along the Bajada below, a scenic walkway that leads down to the seafront, and the colorful colonial houses that line its banks, many of which have been transformed into bars, restaurants and music venues. Taking an evening stroll across the Bridge of Sighs has long been a favored pastime for local lovers and legend dictates that if you make a wish and cross the 31 meter long bridge without taking a breath, your wish will be granted.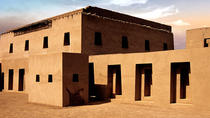 3 Reviews
Discover the pre-Inca ruins of the Temple of Pachacamac on a 3.5-hour tour from Lima and learn the legend and known facts about the sacred palaces, temples and ... Read more
Location: Lima, Peru
Duration: 4 hours (approx.)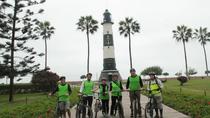 On this fun and mellow bike tour of Lima see the incredible Pre-Incan historical sites "Huacas", soak up Peruvian art and folklore, and tour some of ... Read more
Location: Lima District, Peru
Duration: 3 hours (approx.)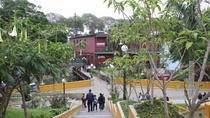 1 Review
For this private half day tour, we will focus on the sights and sounds of everyday life in Lima. In just a few short hours we will introduce you to some of our ... Read more
Location: Lima District, Peru
Duration: 5 hours (approx.)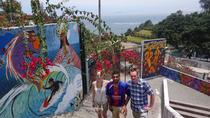 31 Reviews
This 4-hour walking tour will guide you through the colorful stately mansions and churches, as you make your way along the cliffs, while hearing about ... Read more
Location: Lima, Peru
Duration: 4 hours (approx.)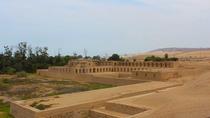 5 Reviews
Get a different experience on your stay in Lima, visiting the archaeological site of Pachacamac and the surrounding districts of Barranco and Chorrillos during ... Read more
Location: Lima, Peru
Duration: 4 hours (approx.)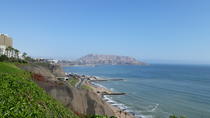 22 Reviews
Discover the diversity of Lima behind its touristic facades on a friendly tour on two wheels. Biking along El Malecon de Miraflores (the cliffs) is one of the ... Read more
Location: Miraflores, Peru
Duration: 3.5 to 4 hrs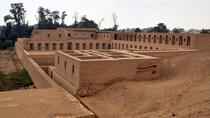 9 Reviews
Discover the magic of the archaeological site of Pachacamac, one of the most ancient sites located in Lima.  You will visit its main temples and private ... Read more
Location: Lima, Peru
Duration: 3 hours (approx.)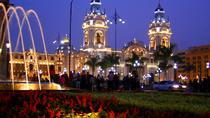 9 Reviews
This is a private tour where you will visit the, Magic Water and Lasers Dance Show, which is one of the main attractions Lima City has to offer by night. It is ... Read more
Location: Lima, Peru
Duration: 3 hours (approx.)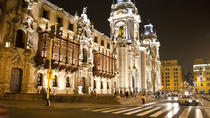 1 Review
Enjoy a private city tour by car of the city of Lima and see its main landmarks and attractions. With a private guide, you will see important places in the ... Read more
Location: Lima, Peru
Duration: 4 hours (approx.)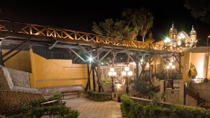 3 Reviews
Visit Barranco, one of Lima's most beautiful neighborhoods, accompanied by a private guide. Discover the history behind this bohemian quarter, known for its ... Read more
Location: Lima, Peru
Duration: 4 hours (approx.)