Iglesia de Santo Domingo
The pepper-pot belfry of Santo Domingo, one of Lima's most historic churches, makes a rococo statement on Lima's skyline. The interior has a neoclassical design in turquoise and sumptuous gold. The church was completed in 1599, though it's been ...
Tours & Tickets
1 Review
A half day Lima City tour is a journey designed to visit the emblematic spots to enjoy the history of pre-Hispanic, colonial and modern Lima. Visit Lima's ... Read more
Location: Lima District, Peru
Duration: 3 hours 30 minutes (approx.)
Discover the main aspects of Lima, from the pre-hispanic to the modern and cosmopolitan aspects of Peru's Capital City!
Location: Lima District, Peru
Duration: 5 hours (approx.)
Learn the most important aspects of the city of Lima by observing a Pre-Colombian site in the middle of the modern city of Miraflores called Huaca Pucllana, ... Read more
Location: Lima District, Peru
Duration: 3 hours 30 minutes (approx.)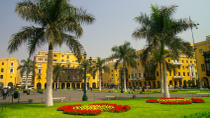 278 Reviews
Enjoy a complete tour of the beautiful cultural town of Lima, also know as the City of Kings. You'll see classic historical sights, colonial and Inca ... Read more
Location: Lima, Peru
Duration: 4 hours (approx.)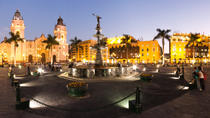 32 Reviews
Experience all the quintessential attractions and activities of Lima in one busy but fun day! This full-day Lima tour combines city sightseeing with a seaside ... Read more
Location: Lima, Peru
Duration: 11 hours (approx.)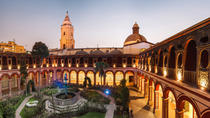 3 Reviews
Combine a city sightseeing tour with Lima's two best museums on this Lima Combo Tour! You'll see the city's top attractions and learn about the history of Peru ... Read more
Location: Lima, Peru
Duration: 9 hours (approx.)
This is a perfect tour for people who do not have much time to be around Lima. You will have a private tour through the best tourist attractions of the city ... Read more
Location: Lima District, Peru
Duration: 3 hours (approx.)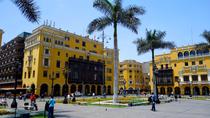 9 Reviews
Get acquainted with Lima and learn why it became known as the "City Of Kings and Queens". Along with your expert local guide, you'll tour Lima's ... Read more
Location: Lima, Peru
Duration: 3 hours 30 minutes (approx.)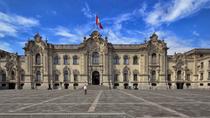 1 Review
Tour downtown Lima by bike on a fun trip through time and history. Your goal is to reach the main square in the oldest part of colonial Lima and see the change ... Read more
Location: Lima, Peru
Duration: 4 hours (approx.)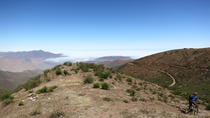 Some 30 years ago the first Peruvian MTB (Mountain Bike) enthusiasts were biking up on the Andean highlands southeast from Lima. On their route arrived Santo ... Read more
Location: Lima, Peru
Duration: 12 hours (approx.)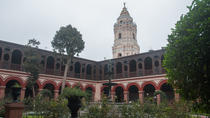 Immerce in a 4-hour historical tour in Lima Center visiting places like Santo Domingo Monastery, the Sanctuary of Santa Rosa of Lima and ... Read more
Location: Lima, Peru
Duration: 4 hours (approx.)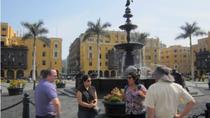 4 Reviews
On this half-day, small-group tour you will visit the most important landmarks of the city of Lima including "Huaca Huallamarca," a pre-Inca adobe ... Read more
Location: Lima, Peru
Duration: 4 hours 30 minutes (approx.)