Larcomar Shopping Center Tours
With its atmospheric location on the Miraflores waterfront and an unbeatable selection of shops, restaurants and entertainment, the Larcomar Shopping Center is one of Lima's premier shopping destinations. The newest and most fashionable of Lima's modern shopping malls, Larcomar is notable not only for its range of stores, but for its dramatic architecture and unique setting. Built into the coastal cliffs and offering expansive views along the Costa Verde beaches, the mall's sweeping canopies and futuristic curves were designed to mimic the surrounding rock formations and even the interiors are unique, with its open-air terraces, market area and food court maintaining a village-like feel.

Shopaholics will be in their element at Larcomar, but along with over 160 shops and boutiques, the shopping center is also home to a multiplex cinema, bowling alley, and amusement arcade, as well as a number of hip bars and discotheques. For those missing home, this is also the place to find a range of international cuisine, including popular chains like Starbucks, Hard Rock Café, Tony Romas and T.G.I Fridays.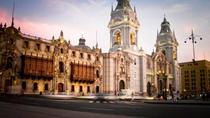 If you are interested in learning about the history and culture of the beautiful city of Lima and visit its most representative and symbolic places, this is ... Read more
Location: Lima, Peru
Duration: 6 hours (approx.)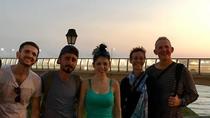 Rely in The unique specialized walking tour in Miraflores. Fantastic and Glamorous! If you visit Lima for business, this first class tour through the ... Read more
Location: Lima, Peru
Duration: Flexible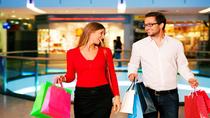 With a local guide, get an insider's look at the best shopping in Lima and visit some of the hottest retail spots. On this three-hour private tour, you'll be ... Read more
Location: Lima, Peru
Duration: 3 hours (approx.)