Inca Civilization
By Viator, June 2014
The mighty Inca Empire once stretched from northern Ecuador to central Chile and northern Argentina, encompassing at least 12 million people and lasting 300 years.

Beginning in around 1200 AD as a tribe from Cusco, this well-organized, sophisticated civilization was at its height from the 1430s, when the Andean empire expanded under the ruler Patchacuti.

The Spanish conquistadors reached the Inca lands in 1526, and took advantage of Inca infighting to capture and eventually execute their leader Atahualpa in 1533. Spanish conqueror Pizarro took Cusco in 1533 and Inca resistance was brought to an end in 1572, when the last Inca ruler was captured.

Today, indigenous descendants such as the Quecha and Aymara preserve the cultural traditions of the Inca, particularly in their pottery and alpaca textiles featuring the motifs of birds, waves, geometric patterns and animals.

The most obvious evidence of Inca civilization is the empire's iconic sturdy stone architecture dotting the countryside. Temples and mountaintop citadels built of colossal stones, precisely cut and joined without mortar, were painted in bright colors, and featured prodigious amounts of gold and silver, melted down by the Spanish.

The most famous spots for viewing Inca architecture are Cusco, Machu Picchu, Sacsayhuaman and Ollantaytambo. The terraced hills of the Andes also date back to the Inca, proving to be a useful way of extending arable land in a mountain environment.

The Incas did not have the wheel or a written language but they developed an extensive network of roads for travel on foot with llamas, crossing the Cordillera from north to south.

Festivals and sacrifices were a feature of the Inca religion, with the king being seen as a descendant of the sun god Inti.

Features of Inca cuisine you can still taste today include the herb amaranth, the grain-like crop quinoa, maize, meat from guinea pigs and llamas, potatoes, sweet potatoes and chilies.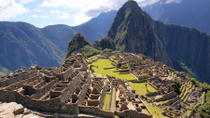 541 Reviews
Take an all-inclusive day trip to breathtaking Machu Picchu from Cusco. Visit the world-famous Incan ruins and learn about the city, its history and the people ... Read more
Location: Cusco, Peru
Duration: 14 hours (approx.)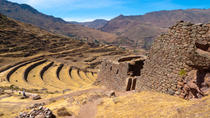 190 Reviews
Discover the Sacred Valley of the Incas on this full-day excursion from Cusco. Travel to the scenic town of Pisac where you'll visit the local market and see ... Read more
Location: Cusco, Peru
Duration: 8 - 10 hours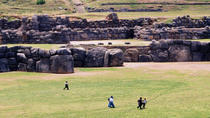 27 Reviews
Experience the impressive Incan architecture of the ancient fortress and temple at the archeological park of Sacsayhuaman. See the Tower of Pucca Pucara and ... Read more
Location: Cusco, Peru
Duration: 3 hours (approx.)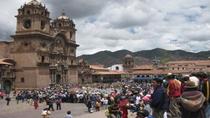 21 Reviews
For a great introduction to Peruvian culture, join a small-group walking tour of Cusco's vibrant markets and impressive Inca ruins. Start at the vibrant San ... Read more
Location: Cusco, Peru
Duration: 4 hours (approx.)