2 Reviews
Address:

Largo de Se, Lisbon, Portugal

Hours:

Open Mon - Fri 9am - 7pm (until 5pm on weekends)

Admission:

Free. Cloister admission: € 2.50
Lisbon Cathedral (Sé de Lisboa)
An austere Romanesque building from the outside, the Lisbon Cathedral (Sé de Lisboa) has some lovely treasures inside. It dates from 1150 and was built this solidly to repel attacks from the Moors. It didn't do much to ward off earthquake damage in 1344 and 1755 and the cathedral we see today has been much repaired.
Inside you'll find the font where Saint Anthony of Padua is said to have been baptized in 1195 and a 14th century chapel by Bartholomeu Joanes. But its in the sacristy that the real treasures are found: relics, icons and 15th and 16th century religious art. The medieval cloister is also worth a look.
Practical Info
Located in the Alfama district, it's best to catch tram 28 to Graca. To see the Cloister and Sacristy there is a small cost and it closes for lunch from 1pm - 2pm.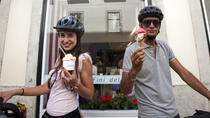 77 Reviews
Go on this guided Segway tour to explore Lisbon's top attractions and enjoy food tastings of local Portuguese cuisine. With your expert guide, ride by ... Read more
Location: Lisbon, Portugal
Duration: 2 hours (approx.)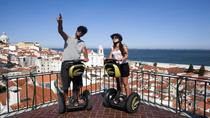 22 Reviews
On a fun-filled Segway tour, discover the sights and landmarks of medieval Lisbon. You'll move easily along the city's narrow streets and cover ... Read more
Location: Lisbon, Portugal
Duration: 60 minutes (approx.)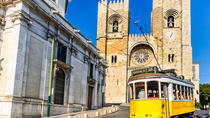 1 Review
See the best of Lisbon on this full-day private guided history tour. Travel by by minivan or sedan with a guide for an extensive tour, combining all the ... Read more
Location: Lisbon, Portugal
Duration: 8 hours (approx.)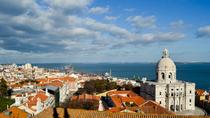 Experience the best of Lisbon in one day on this full-day guided sightseeing tour. With your expert guide by your side, visit Lisbon's historic landmarks and ... Read more
Location: Lisbon, Portugal
Duration: 8 hours (approx.)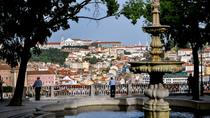 Get to know the sights and sounds of Lisbon on this guided, 3 hour, walking tour. Discover the city's historic, iconic landmarks and monuments, like Lisbon ... Read more
Location: Lisbon, Portugal
Duration: 3 hours (approx.)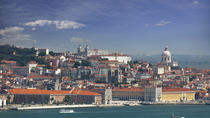 Visit the highlights of Lisbon on this private, half-day tour. Fully customizable for your party, see the sights that best fit your interests. Stop at the ... Read more
Location: Lisbon, Portugal
Duration: 4 hours (approx.)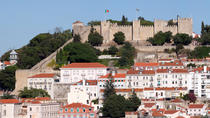 In a carefully well thought tour come and feel the enchantment of Portuguese capital that takes you from the fado music to poetry reading, with a beautiful ... Read more
Location: Lisbon, Portugal
Duration: 4 hours (approx.)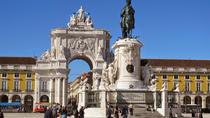 In a carefully well thought tour come and feel the enchantment of Portuguese capital that takes you from the fado music to poetry reading, with a beautiful ... Read more
Location: Lisbon, Portugal
Duration: 4 hours (approx.)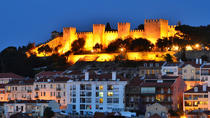 1 Review
Uncover the side of Lisbon you're most interested in during this private 2-hour experience that offers a choice of four different tour routes. Learn about the ... Read more
Location: Lisbon, Portugal
Duration: 2 hours (approx.)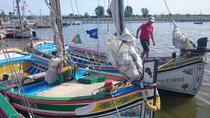 Experience a 2-hour sail from Doca de Alcantara up the river to Cais das Colunas. You will have wonderful views of Lisbon and its many landmarks while enjoying ... Read more
Location: Lisbon, Portugal
Duration: 2 hours (approx.)