Tomar Tours
Though at first it seems like nothing more than a charming small town, Tomar packs much historical significance for Portugal. Situated on the banks of the Nabão River, it is home to the impressive Castle of Tomar and the Convent of Christ, a UNESCO World Heritage site. Constructed in the 12th century, the convent was the medieval headquarters of the Order of the Knights Templar. The building itself is a mix of Gothic, Romanesque and Renaissance architecture, with unique Manueline characteristics influenced by the Portuguese Age of Discovery. In fact, many of the 15th-century maritime expeditions of Portugal were planned by Henry the Navigator in Tomar. Centuries of changing styles and influences in Portugal can be viewed in a single monument.
With bridges over the river, cobblestones streets winding through its center, a lush public park, and preserved historic homes and churches, the scenic town itself is also worth exploring.
Practical Info
Tomar is situated northeast of Lisbon and south of Porto, about two hours driving time from either city. Or, take the train to Tomar station from either Lisbon Santa Apolonia or Lisbon Oriente. Tomar is pedestrian-friendly, and for the most part easily walkable.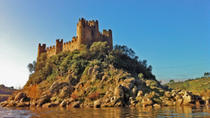 203 Reviews
On this historical tour from Lisbon, spend a lovely day in the charming Portuguese villages of Constância and Tomar, and discover the history of the ... Read more
Location: Lisbon, Portugal
Duration: 9 hours (approx.)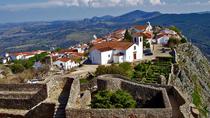 Enjoy this 10-day trip in Portugal and discover the most important places in the country, from north to south, where there is Jewish heritage. The itinerary ... Read more
Location: Lisbon, Portugal
Duration: 10 days (approx.)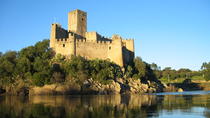 1 Review
Join this tour to discover two of the most beautiful castles of Templar region whose military strategy was the most important during the Christian reconquest.
Location: Lisbon, Portugal
Duration: Flexible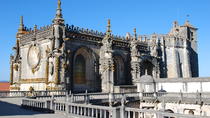 2 Reviews
Take this full day tour on a fantastic journey through two of the most famous UNESCO World Heritage Sites in Portugal. Visit the City of Coimbra and Tomar in ... Read more
Location: Lisbon, Portugal
Duration: 9 hours (approx.)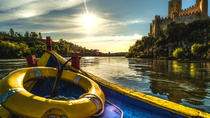 1 Review
Go on a quest for the Knights Templar legacy in Tomar region. Marvel with the Convento de Cristo , one of Portugal's most unique and impressive architectural ... Read more
Location: Lisbon, Portugal
Duration: 8 hours (approx.)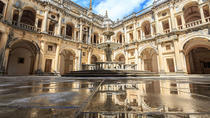 Discover the best-kept secrets of Portugal's history on this private, 8-hour tour. With your professional guide, explore Tomar and Almourol and learn the myths ... Read more
Location: Lisbon, Portugal
Duration: 8 hours (approx.)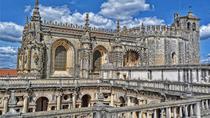 This is the best tour to visit two of the most famous UNESCO Heritage Sites, the Alcobaça Monastery , built in 1153 and founded by the first Portuguese ... Read more
Location: Lisbon, Portugal
Duration: 8 hours (approx.)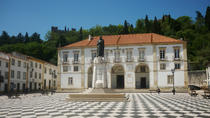 Take a fascinating journey through the myths of the Knights Templar while on this 8-hour tour. Relax with stress-free pickup and drop-off from your centrally ... Read more
Location: Lisbon, Portugal
Duration: 8 hours (approx.)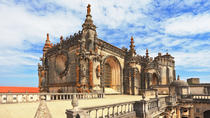 Harken back to the days of knights and jesters during this full-day tour of Tomar and Santarém from Lisbon. Explore ancient sites such as the Convent of ... Read more
Location: Lisbon, Portugal
Duration: 9 hours (approx.)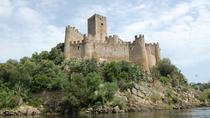 Indulge your inner history buff on this full-day private tour to the Knight's Templar from Lisbon. See Grace Church, the Almourol Castle, and Tomar over the ... Read more
Location: Lisbon, Portugal
Duration: 1 day (approx.)