Eating and drinking is done with a passion in Lisbon, from the local bars selling tots of port and the cafés offering breakfast of bica (espresso) or galão – coffee served with lashings of milk in a tall glass – and pastel de nata (custard tarts) through to tapas bars and fine-dining restaurants.

Seafood abounds throughout the city; sardines, dorado and sea bass come perfectly grilled, while the rich fish and seafood stew Caldeirada is spiced with chili and bulked with green vegetables, but the national dish of Portugal is cod – bacalhau – and it is served in virtually all Lisbon restaurants, whether grilled, cooked with rice and scrambled eggs, cooked au gratin or as fritters. Pork comes in many guises too; carne de porco Alentejana pairs pork with clams and roast potatoes, while the bifana is the Lisbon street food of choice, comprising layers of thinly sliced pork steak sautéed with garlic or onions and presented in a bread roll.

Rivaling cod in the popularity stakes, Caldo verde (literally 'green soup') is a broth made with onions, cabbage, potatoes and occasionally chourico (smoked sausage). It's often served late at night in fado clubs, as reassuring and nourishing as fado is mournful and haunting.

Spanish-style tapas (petiscos) is also big business in the blue-and-white tiled cafés and tavernas of Lisbon; choose from gambas (prawns) flavored with saffron and piri-piri (searingly hot red chili peppers), clams, octopus, snails, batter-dipped prawns, chicken livers, meatballs, tortilla, garlicky mushrooms … the list is endless.

The Portuguese tradition for cooking up delicious pastries was started by nuns looking to augment their incomes in the 18th century, which is why so many pastries and desserts have Catholic names. A firm Lisbon favorite is the Pasteis de Belem, a little egg custard tart made with filo pastry and sprinkled with cinnamon and sugar.

Queijo (cheese) is integral to Lisbon cuisine, from the Edam-like Queijo Flamengo through to hard cheeses made from sheep's milk and the slightly spicy São Jorge cow's cheese imported from the Azores.

The most famous Portuguese wine is fortified port, but a sharp, clean glass of vinho verde (young, 'green' wine) and shots of locally distilled cherry brandy are equally as popular in Lisbon.

Getting to grips with Lisbon's cuisine can be made much easier by taking a guided walking tour; you'll get expert advice and visit the best stores and bars for the chance to sample the wares and learn about the city's gastronomy from the experts. Tours can be combined with wine tasting and you can even choose to cut out the walking, instead exploring on Segway.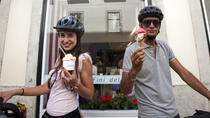 77 Reviews
Go on this guided Segway tour to explore Lisbon's top attractions and enjoy food tastings of local Portuguese cuisine. With your expert guide, ride by ... Read more
Location: Lisbon, Portugal
Duration: 2 hours (approx.)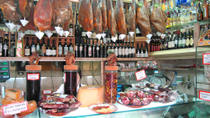 209 Reviews
Enjoy the flavors of Portuguese cuisine on a small-group gourmet Portuguese food and wine tour of Lisbon! Visit traditional eateries and taste some of ... Read more
Location: Lisbon, Portugal
Duration: 3 hours 30 minutes (approx.)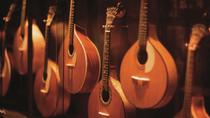 93 Reviews
Experience Lisbon's unique culture like a local on this evening sightseeing tour and discover where the musical genre Fado was born. As you are driven through ... Read more
Location: Lisbon, Portugal
Duration: 5 hours 30 minutes (approx.)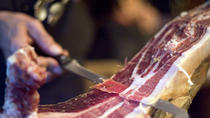 15 Reviews
Have a great local guide just for you. Go behind the doors and discover the authentic Lisbon. End with an epic tasting of Portuguese products. It's the perfect ... Read more
Location: Lisbon, Portugal
Duration: 4 hours (approx.)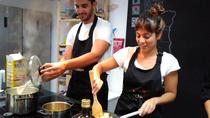 5 Reviews
Let your tastebuds do the exploring during this 4-hour cooking experience in Lisbon. Working with a Portuguese chef, you'll prepare a 3-course menu of fish, ... Read more
Location: Lisbon, Portugal
Duration: 4 hours (approx.)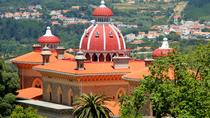 1 Review
Certainly you've heard a lot about Portuguese gastronomy, the delicious pastries, the freshness and special taste of the Atlantic fish. You may also have heard ... Read more
Location: Lisbon, Portugal
Duration: 8 hours (approx.)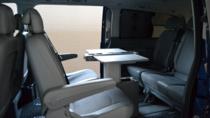 Venture on this private gastronomic tour of Portugal and learn of the delicious foods and flavors this incredible country has to offer. Visit Óbidos, ... Read more
Location: Lisbon, Portugal
Duration: 9 hours (approx.)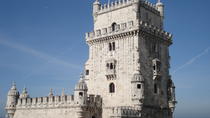 Portugal is a food and wine paradise. One of the oldest countries in the world, the Portuguese are also the original foodies. Food and wine have been an ... Read more
Location: Lisbon, Portugal
Duration: 8 days (approx.)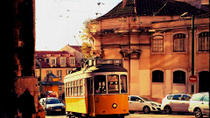 2 Reviews
Taste your way through Lisbon on this 4.5-hour food and walking tour of Baixa Pombalina. Sample tasty Portuguese dishes, made by local chefs. Your ... Read more
Location: Lisbon, Portugal
Duration: 4 hours 30 minutes (approx.)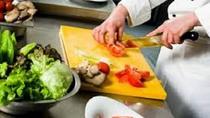 Tours where you learn about the History of Lisbon and about the the Portuguese Cuisine.
Location: Lisbon, Portugal
Duration: Flexible