Lovely Lisbon has two UNESCO World Heritage listed sights; the landmark Belém Tower is the symbol of Portugal's 16th-century maritime power and perches on the Tagus River. It was completed in 1519 to commemorate Vasco da Gama's discovery of a sea route to India. 
Also inspired by Da Gama's navigational successes, the Monastery of St Jerome (he is patron saint of sailors) is also UNESCO listed; it once stood on the river side but the course of the Tagus has changed. The monastery is a paean to the elaborate Gothic architecture of the Portuguese Golden Age and its beautiful cloisters are covered with maritime carvings and motifs. 
Around Lisbon there are many attractions of great international significance; the entire hill town of Sintra is designated a UNESCO site. Its red-roofed, white-washed National Palace dates from the 14th century and has one of the world's most important collections of azulejo tiles decorating its flamboyant paneled and gilded apartments. Even this looks dowdy next to Sintra's Pena Palace, a brightly painted mock-medieval castle dating from the 1840s and towering over the town. The palace exterior is encrusted with faux turrets and ramparts while the interior is stuffed with priceless artwork and porcelain and decorated in a clash of styles from pseudo-Moorish to Edwardian.
The monasteries at Alcobaca and Batalha are UNESCO listed for their peerless Gothic architecture. Both are within easy reach of Lisbon and make fascinating days out when combined with trips to the surfers paradise of Nazaré or the Sanctuary of Fátima. 
The walled city of Évora in the Alentejo wine-growing region is UNESCO-listed for its feast of different architectural styles; it showcases Portugal's rich heritage from Roman times to 16th-century Golden Age. Venturing further back in time, Évora is also famous for its mysterious Almendres Cromlech, one of Europe's largest groups of menhirs (standing stones), thought to predate the UK's Stonehenge by 2,000 years.
See the UNESCO World Heritage sights of Lisbon on a walking or e-biking tour, from on board the famous Tram 28 or a hop-on, hop-off bus. Guided day trips are the easiest way to see the UNESCO destinations around the city. Alternatively a grand tour lasting six days takes in all the premier attractions between Lisbon and northern Portugal, including Batalha monastery and the UNESCO-listed town of Guimarães close to Porto.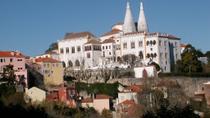 20 Reviews
Discover Sintra, the former summer residence of the Portuguese kings, classified as Unesco World Heritage and located just outside Lisbon, on our luxury ... Read more
Location: Lisbon, Portugal
Duration: 8 hours (approx.)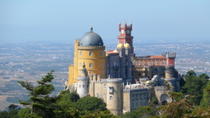 6 Reviews
Discover Sintra, former Summer Residence of the Portuguese Kings, classified as UNESCO World Heritage site, just outside Lisbon, on our semi-private tour. ... Read more
Location: Lisbon, Portugal
Duration: 8 hours (approx.)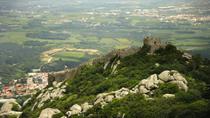 23 Reviews
If you have only a day to discover the city, indulge in a private tour of Lisbon combined with a visit to Sintra, a World Heritage town nestled beautifully in ... Read more
Location: Lisbon, Portugal
Duration: 8 hours (approx.)
6 Reviews
Explore Lisbon in a unique and exciting way – by GoCar! Easy and fun to drive, the GoCar is guided by GPS (Global Positioning System), which means that the ... Read more
Location: Lisbon, Portugal
Duration: Flexible
9 Reviews
Combine a morning sightseeing tour of Lisbon with an afternoon day trip to the Catholic pilgrimage village of Fátima. In Lisbon, take a guided walking ... Read more
Location: Lisbon, Portugal
Duration: 10 hours 30 minutes (approx.)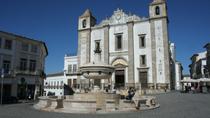 4 Reviews
Explore more of Portugal by getting out of Lisbon and heading to the Golden Plains, visiting the walled UNESCO-listed town of Évora and an ancient Roman ... Read more
Location: Lisbon, Portugal
Duration: 10 hours (approx.)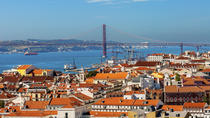 3 Reviews
Want a Lisbon tour that is tailored to your individual interests? Create a customized itinerary for a half-day or full-day walking tour with a private local ... Read more
Location: Lisbon, Portugal
Duration: Half-Day Tour: 3.5 hours
Full-Day Tour: 7 hours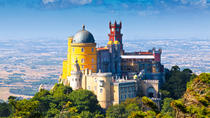 1 Review
Fall in love with magical Sintra and visit the magnificent Pena Palace. Try some of Sintra's well-known delicacies. Next stop admire the western most point of ... Read more
Location: Lisbon, Portugal
Duration: 8 hours (approx.)