Aukstaitija National Park
At over 400 sq km (154 sq mi) and dense with pine, spruce and deciduous trees, Aukstaitija National Park is a real breath of fresh air. The park's forests attract deer, elk and wild boar but its biggest appeal, is its large number of lakes ...
Tours & Tickets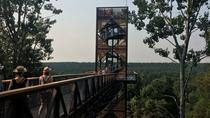 2 Reviews
Embark on a day trip to the Aukstaitija National Park and marvel at Lithuania's breathtaking natural attributes and historical facts and fall in love with ... Read more
Location: Anykščiai, Lithuania
Duration: 1 day (approx.)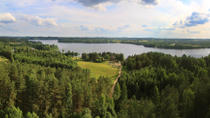 3 Reviews
At over 400 km2, Lithuania's first national park (1974) offers a breathtaking break away from it all. Thirty rivers, over one hundred lakes, large wooded areas ... Read more
Location: Vilnius, Lithuania
Duration: 8 hours (approx.)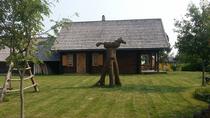 All day touring in Aukstaitija National park starts in Vilnius at your hotel at 9am.
Location: Vilnius, Lithuania
Duration: Flexible