Ljubljana's museums may not be world famous, but they are still as vibrant and varied as the city itself. Whether you're looking to delve into the turbulent history of Slovenia, admire the masterworks of local artists or simply while away the hours on a rainy day, there's a museum for all tastes in Ljubljana.
With its distinctive collection of folk costumes, traditional musical instruments and cultural artifacts, the Slovene Ethnographic Museum is the perfect introduction to Ljubljana's heritage, bringing to life Slovenia's unique culture and history through a series of colorful exhibits. More of the country's historic artifacts and archeological finds are on display at the National Museum of Slovenia, the Ljubljana City Museum and the Slovene Museum of Natural History, whereas the Museum of Modern History in Tivoli Park focuses on the city's evolution throughout the 20th century. Equally fascinating is the exhibition of Slovenian History in the Ljubljana Castle Museum, which chronicles Slovenia's history through Roman, medieval, Victorian, WWI and WWII eras.
Awestruck by the dramatic Art Nouveau designs of native architect Jože Plečnik? Check out his collection of works at the Architecture Museum of Ljubljana, devoted to chronicling the city's architectural development and showcasing the works of local and international architects. Art lovers can also enjoy local artistry at the National Gallery, with its vast collection of 13th to 20th century Slovene art; the Museum of Modern Art, with its selection of 20th century Slovene and international pieces; and the Museum of Contemporary Art, renowned for its permanent exhibition of post-war avant garde artworks from around Europe.
Once you've crammed your head full of facts and exhausted your creative curiosities, it's time to have some lighthearted fun. Head to the Ljubljana Tobacco Museum for an insight into the city's history of tobacco and cigar production; indulge in beer tasting at the Union Brewery Museum or take the kids to the quirky House of Experiments for an interactive introduction to science.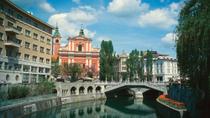 50 Reviews
See Ljubljana's highlights on a walking tour with a knowledgeable local guide. Explore Ljubljana Old Town, stroll through several squares, encounter city icons ... Read more
Location: Ljubljana, Slovenia
Duration: 2 hours (approx.)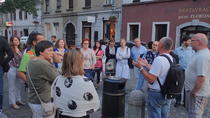 9 Reviews
Enjoy this 2-hour city tour of Ljubljana with visit to Ljubljana Castle.
Location: Ljubljana, Slovenia
Duration: 2 hours (approx.)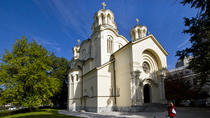 Discover why Slovenians look back on their past with pride, and find out how life was lived just a couple of decades ago. Immerse yourself in one of the most ... Read more
Location: Ljubljana, Slovenia
Duration: 3 hours (approx.)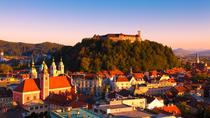 Ljubljana Castle, a mighty medieval fortress, a symbol of the Slovenian capital Ljubljana is an interesting tourist point with idyllic grounds for long strolls ... Read more
Location: Ljubljana, Slovenia
Duration: Flexible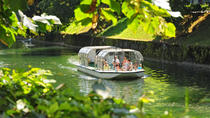 4 Reviews
This tour is an excellent combination of learning about the city's history, art, and architecture and enjoying a tourist boat cruise along the river ... Read more
Location: Ljubljana, Slovenia
Duration: 2 hours (approx.)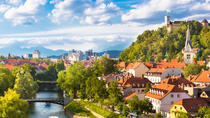 1 Review
In the company of a guide, you will take a walk through the historical city centre of Ljubljana, get to know the city's history, art, architecture, and way of ... Read more
Location: Ljubljana, Slovenia
Duration: 2 hours (approx.)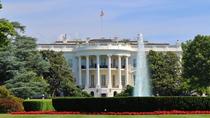 The First Lady of the USA spent her secondary school and university years in Ljubljana. You will visit the place where she lived, the locations in the ... Read more
Location: Ljubljana, Slovenia
Duration: 2 hours (approx.)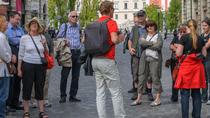 This tour takes you on a walk around the historical city centre, giving you an opportunity to see all of its major sights. It includes a visit to the National ... Read more
Location: Ljubljana, Slovenia
Duration: 2 hours (approx.)
All mayor Ljubljana sights - Prešeren square, Three Bridges, Congress Square, National Library, The New and Old Square, Ljubljanica river, open air market, ... Read more
Location: Ljubljana, Slovenia
Duration: 2 hours (approx.)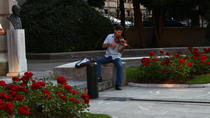 3 Reviews
Explore the rich musical history of Ljubljana with this 3-hour walking tour. Led by a friendly guide, stroll through Ljubljana's city center and listen to ... Read more
Location: Ljubljana, Slovenia
Duration: 3 hours (approx.)