Beautiful countryside, temperate climates, epic scenery and deep historical roots are just part of what makes a trip to the Loire Valley so unique. And while there are literally hundreds of chateaux to explore amid the hills of France, three days in the Loire Valley will give travelers enough time to sample the diverse beauty that makes this place a destination—and leave enough stones unturned for a return trip.
Day 1: Check out the chateaux
The Loire Valley is dotted with hundreds of chateaux and history, art and architecture lovers will find plenty of ways to while away the day while exploring these medieval structures. Whether it's venturing to the top of the three-meter-thick walls of Chateau d'Angers and looking out over the city or wandering the final home of famed Leonardo da Vinci at Chateau du Clos Luce, the Loire Valley Cheateaux offer a wide variety of experiences. Be sure to end the day with a glass of the famous sparkling white from Chateau de Nitray, where a family tradition of French wine making is still alive and well.
Day 2: Explore on two wheels
It's possible to wander the chateaux of the Loire Valley on foot and it's easy enough to get around by car, but travelers looking to take in the sites should spend a day venturing out on two wheels to get the most of their stay. Visitors can spend upwards of 12 hours winding through the countryside along well-kept trails to Chateau de Blois, visiting Renaissance castles and picnicking in the picturesque hillside of this idyllic region.
Day 3: Float along the Loire River
After exploring the valley by land, opt to explore it by water. Spend a day floating along the longest river in France. The famous waterway winds past the country's largest forest that's rich with diverse wildlife, flowers and foliage. More of the Loire Valley's famous chateaux are visible from the river as well, making it the perfect way to survey the scene on a relaxing day boat cruise.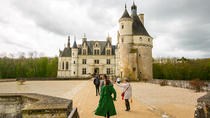 815 Reviews
Take a day tour from Paris to visit the three most famous chateaux of the Loire Valley: beautiful Chenonceau Castle and perhaps most magnificent of them all, ... Read more
Location: Paris, France
Duration: 12 hours 30 minutes (approx.)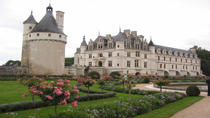 124 Reviews
The day dedicated to "Renaissance" starts with a visit of Amboise Castle, where King Francis 1st welcomed Leonardo Da Vinci at the end of his life. ... Read more
Location: Paris, France
Duration: 12 hours (approx.)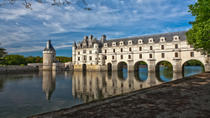 63 Reviews
Enjoy a full day exploring magnificent castles in the Loire Valley, a UNESCO World Heritage-listed region in central France. After pickup from your hotel in ... Read more
Location: Paris, France
Duration: 12 hours (approx.)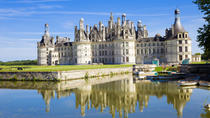 3 Reviews
See majestic Loire Valley castles on a full-day private tour from Paris! with a whole day to spend in the UNESCO World Heritage-listed Loire Valley region, ... Read more
Location: Paris, France
Duration: 12 hours (approx.)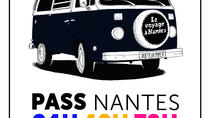 3 Reviews
Ideal if you're spending a week-end in Nantes, the essential pass gives you the keys to explore the city. Convenient, flexible and easy to use, the Nantes Pass ... Read more
Location: Nantes, France
Duration: Flexible