Shakespeare's Globe Theatre
Theatrically inclined visitors to London will delight in the relatively recently reconstructed replica of the Globe Theatre, with which the Bard was famously associated. Guided tours of the facility offer an unparalleled glimpse into the theatrical craft, culture and community that thrived during Shakespeare's day (and in response to the author's mighty quill).

Originally constructed in 1599 by Shakespeare's playing company (the so-called Lord Chamberlain's Men), the structure was decimated by a fire 14 years later. A second structure was promptly erected, only to be closed in 1642, a mere 26 years after its founder's death.

A faithful replica of the structure (dubbed "Shakespeare's Globe") was opened to the public in 1997, just 750 feet from the site of its predecessors. It offers the world's largest exhibition dedicated to the greatest scribbler in the English language, complete with actors, recordings and interactive displays. The official tour of the facility includes all-day access to the interactive exhibits, where you'll learn about the technical aspects involved in creating special effects and costumes more than 400 years ago, and listen to recordings of some of the most famous productions of the Bard's plays ever recorded.

A highly recommended upgrade to this tour includes a traditional British afternoon tea served at the Swan Brasserie or the theatre bar, where you'll be treated to views of the River Thames as well as your choice of refreshment, sandwiches and cakes.

Not to be overlooked are the regularly scheduled performances of the master's plays on the grounds of the Globe itself. Nighttime performances do take place (unlike in Shakespeare's day, when the lack of artificial lighting precluded the possibility), but it's fascinating nonetheless to witness the works performed in such an authentic setting.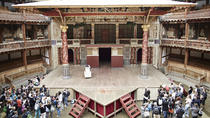 166 Reviews
Shakespeare's Globe Exhibition is the world's largest exhibition devoted to Shakespeare and the London in which he lived and worked. Housed beneath the ... Read more
Location: London, United Kingdom
Duration: 1-2 hours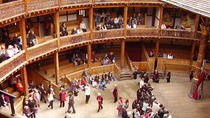 Learn more about how Shakespeare lived, worked and spent his time in London. Your fun and informative guide will take you to the places where the great bard ... Read more
Location: Royal Borough of Greenwich, United Kingdom
Duration: 3 hours (approx.)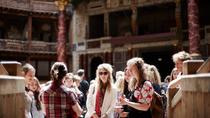 3 Reviews
Explore Shakespeare's London and admire top city attractions from the waves on this Globe Theatre tour and Thames River sightseeing cruise. Hop-on and hop-off ... Read more
Location: London, United Kingdom
Duration: Flexible
7 Reviews
Choose from a 3.5-hour or 7-hour tour completely customized tour. Explore central London taking in the major sights and hidden gems. Discover this fascinating ... Read more
Location: London, United Kingdom
Duration: Flexible
Explore London like a true professional with a chauffeured tour. With a separate guide and driver, you can explore the best of the city and make the most of ... Read more
Location: London, United Kingdom
Duration: Flexible
Discover London in a new light with a 3.5-hour tour that is completely customized for you. Custom pick-up time and itinerary allows for maximum convenience. ... Read more
Location: London, United Kingdom
Duration: 3 hours 30 minutes (approx.)
Experience London like a Londoner and unlock the secrets of the River Thames' south bank on this 4-hour private walking tour with local guide that takes you ... Read more
Location: London, United Kingdom
Duration: 4 hours (approx.)
This tour explores the culturally rich East side of the city, where you'll find the Globe Theatre - old haunt of William Shakespeare - as well as a ... Read more
Location: London, United Kingdom
Duration: 3 hours 30 minutes (approx.)
Imagine getting to know a city through the eyes of a friend who lives there. A friend who knows what you love, and who knows where to go and what to do so ... Read more
Location: London, United Kingdom
Duration: Flexible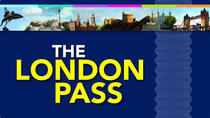 895 Reviews
Discover the joy of sightseeing with the London Pass, and enjoy free entry to 60 of its world-class sites like Westminster Abbey and the Tower of London. Save ... Read more
Location: London, United Kingdom
Duration: Flexible