Afternoon tea is considered to be a tradition in England and one that both locals and visitors take great pleasure in taking – although it is now seen as more of a treat to be taken in a hotel or tea shop than part of everyday life. Afternoon tea was first introduced in the 1840s when Anna Russell, the Duchess of Bedford, complained of feeling hungry between meals and asked for tea and cakes to be sent to her room to see her through to her evening meal at 8pm. This idea caught on amongst the middle and upper classes, and before long it became a daily activity, becoming more sophisticated and elaborate as well as developing into an important social occasion.

Afternoon tea is offered in many of London's famous hotels such as The Ritz, The Langham or The Dorchester, and it is often an elegant affair in a luxurious setting. Menus generally consist of a choice of teas such as Darjeeling, Assam, Ceylon or Early Grey, finger sandwiches such as cucumber, egg and watercress,  or smoked salmon and cream cheese, scones with jam and clotted cream, and a selection of cakes and pastries. Afternoon tea menus can include a glass of champagne, and 'high tea' menus are sometimes available which include more savory items. Formal afternoon teas are found not only in London but in many plush country house hotels around the UK.

Afternoon tea is available at St Paul's Cathedral, so feel free to combine this exquisite English tradition with one of the most famous buildings in British history. For a less extravagant affair (but equally as satisfying) head to one of the many traditional tea rooms located in almost every town and village to enjoy a cup of tea and a slice of cake.

This makes for a pleasurable stop-off when out shopping to replenish those all-important energy levels. After all, Henry James once said 'There are few hours in life more agreeable than the hour dedicated to the ceremony known as afternoon tea.

Desserts are a delicacy in London as well. You can explore the glamorous area of Mayfair and learn about the history of chocolate while sampling chocolate delights. In addition, be sure to treat your sweet tooth to a tour of London and discover the capital's finest cupcakes and macarons!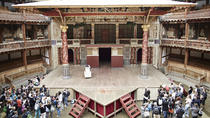 166 Reviews
Shakespeare's Globe Exhibition is the world's largest exhibition devoted to Shakespeare and the London in which he lived and worked. Housed beneath the ... Read more
Location: London, United Kingdom
Duration: 1-2 hours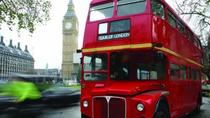 75 Reviews
Discover London's top attractions by vintage double-decker bus and Thames River cruiser, and enjoy a traditional afternoon tea with scones, too. Admire famous ... Read more
Location: London, United Kingdom
Duration: 4 hours (approx.)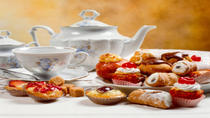 142 Reviews
Combine old-school English glamor with delicious cakes, sandwiches and tea on this must-do afternoon tea experience in London! Choose between one of two ... Read more
Location: London, United Kingdom
Duration: Varies
10 Reviews
Treat yourself to that quintessentially English tradition, afternoon tea, in an elegant lounge with views of Buckingham Palace's Royal Mews. Over the 2-hour ... Read more
Location: London, United Kingdom
Duration: 110 minutes (approx.)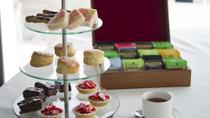 36 Reviews
Enjoy a delicious English afternoon tea as you sail by London's world-famous sights on this 1.5-hour sightseeing cruise along the Thames River. Board your ... Read more
Location: London, United Kingdom
Duration: 90 minutes (approx.)
1 Review
Treat yourself to that quintessentially English tradition, afternoon tea, at Kensington's 5-star Milestone Hotel, with a history dating back to 1689. Over the ... Read more
Location: London, United Kingdom
Duration: 110 minutes (approx.)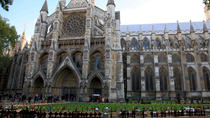 4 Reviews
See London's many highlights and get a taste of tradition on a 2.5-hour walking tour, which includes afternoon tea. With an expert guide, stroll through ... Read more
Location: London, United Kingdom
Duration: 2 hours 30 minutes (approx.)