Bath is one of the great treasures of Britain and at just 97 miles (156 kilometers) from London, it makes a perfect day trip.

Harmony and proportion were of supreme importance to the Georgian architects who determined the current shape of Bath, and they often drew inspiration from classical styles. Luckily outstanding examples were close at hand, with ancient Roman ruins recalling Bath's age-old reputation as a spa town from which it also derived its name.

Nearby Bath Abbey watches over the town center while the Royal Crescent is the largest and most impressive of Bath's residential crescents, which unfold in elegant arcs of honey-colored stone. Bath is also noted for its literary associations; the Jane Austen Centre celebrates its most famous resident. Numerous other small but fascinating museums cover everything from fashion to astronomy, while the lush green of gorgeous English parks provide outdoor diversion.

While an excellent destination in itself, Bath is also ideally situated to add on visits to other quintessentially English sites. Stonehenge was built around two and a half centuries before the Romans got to Bath, its original purpose lost in the mists of time and still wreathed in myths. It undoubtedly had some astronomical significance and modern-day druids still flock there to mark the solstice. Nearby Salisbury, with its magnificent cathedral, attracts more conventional worshippers or simply devotees of fine buildings.

The enormous castle which dominates Windsor dates back 900 years and remains an important royal residence to this day. Nonetheless you can still visit the recently restored state rooms and the St George Chapel, resting place of many British royals, including Henry VIII, George III and the late Queen Mother.

An ambitious but achievable itinerary for those who want more bang for their buck (or pound) also takes in Stratford-upon-Avon, home of the immortal bard as well as the breathtaking scenery of the Cotswolds and the dreaming spires of Oxford. And there you have the very best of England's green and pleasant land.
4786 Reviews
Discover Stonehenge, Windsor Castle and Bath on this day trip from London. Leave the city behind you and travel by air-conditioned coach to Windsor Castle, ... Read more
Location: London, United Kingdom
Duration: 11 hours (approx.)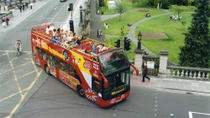 39 Reviews
An elegant Georgian city, Bath is one of Britain's greatest treasures. Explore one of the UK's top five attractions with this 24-hour ticket aboard an open-top ... Read more
Location: Bath, United Kingdom
Duration: 1 day (approx.)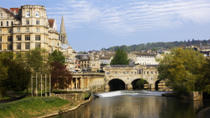 317 Reviews
Sit back and relax as you travel by luxury air-conditioned coach from London to the UNESCO World Heritage-listed city of Bath. On your way, discover the iconic ... Read more
Location: London, United Kingdom
Duration: 11 hours 30 minutes (approx.)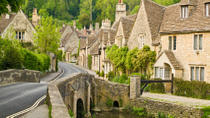 103 Reviews
Escape London for two days on a small-group overnight tour to the Cotswolds, Bath and Oxford. Visit small, beautiful towns where it seems as if time has stood ... Read more
Location: London, United Kingdom
Duration: 2 days (approx.)
742 Reviews
Take an early or late-access tour of Stonehenge, and walk inside the UNESCO-listed stone circle without any of its daytime crowds. Choose from a morning or ... Read more
Location: London, United Kingdom
Duration: 10 hours 30 minutes (approx.)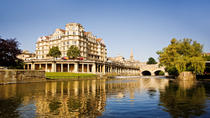 108 Reviews
This small-group tour from London is your chance to travel through British history, from Romans to royals, in one day! Visit the mysterious prehistoric site of ... Read more
Location: London, United Kingdom
Duration: 11 hours (approx.)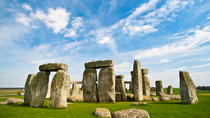 16 Reviews
Spend a morning at Stonehenge followed by an afternoon in Bath on this must-do day trip from London! After exploring the megalithic stone circle and its ... Read more
Location: London, United Kingdom
Duration: 10 hours (approx.)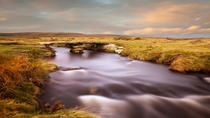 8 Reviews
Explore southwest England in three wonderful days on this small-group tour from London. See the mystic stone circle of Stonehenge and discover the historic ... Read more
Location: London, United Kingdom
Duration: 3 days (approx.)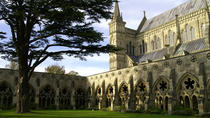 339 Reviews
Discover famous treasures lying in the English countryside on this day trip from London to Salisbury, Stonehenge and Bath. See England's tallest spire and an ... Read more
Location: London, United Kingdom
Duration: 10 hours (approx.)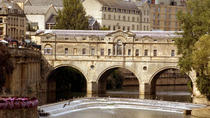 203 Reviews
Uncover three of the English countryside's most famous treasures on this customizable day trip from London. Visit the quaint town of Salisbury and see the ... Read more
Location: London, United Kingdom
Duration: 10 hours (approx.)