Whatever idea you have of English countryside is sure to be fulfilled in the Cotswolds, a range of gentle hills in the west of England which attracts visitors from all over the world. Rolling green landscapes are interrupted only by picturesque villages and unspoiled market towns.

In and around the Cotswolds you'll find a huge number of historically significant sites, and thankfully there are numerous alternatives for exploring the area from London to ensure you make the most of the region.

There's Oxford, for example. The cobble-stoned streets of the world's most famous seat of learning are graced by august colleges and serene courtyards as well as such venerable institutions as the Ashmolean Museum, Bodleian Library and Christ Church Cathedral.

Then, traveling north you come to Blenheim Palace. The Duke of Marlborough still lives in part of his ancestral home, but there are plenty of other stately rooms to explore in this enormous UNESCO World Heritage site. Not only is this the finest example of English Baroque, it was also the birthplace of Sir Winston Churchill.

Traces of another great Englishman, William Shakespeare, are everywhere you turn in Stratford-upon-Avon, whose thatched Tudor cottages look much as they did in the Bard's day. Further north along the Avon River you'll find the looming towers of Warwick Castle. The imposing bulk of this 950-year-old fortress embraces a range of moods, from the dim, dark dungeon to the delightful gardens.

Nestling in the embrace of the Cotswolds, Bath is a showcase of Georgian town planning which actually dates back 2,000 years, when it was the spa town for trendsetting Romans. Bath Abbey, the Jane Austen Center and Royal Crescent are the highlights of this most appealing of English cities. And walking along its terraced houses and elegant squares, you will often get an inviting glimpse of the surrounding hills: England's country garden.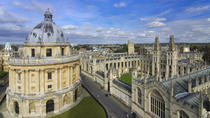 7 Reviews
Tour Stratford-upon-Avon, the Cotswolds and Oxford in one day, on this leisurely paced excursion with an expert guide. After departing Oxford by comfortable ... Read more
Location: Oxford, United Kingdom
Duration: 9 hours (approx.)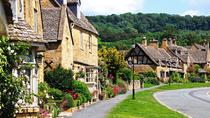 1100 Reviews
Visit Oxford, Stratford-upon-Avon and medieval Warwick Castle on this action-packed, full-day trip from London. From the comfort of a first-class, luxury ... Read more
Location: London, United Kingdom
Duration: 10 hours (approx.)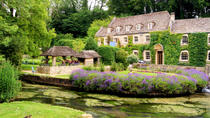 320 Reviews
Escape London's crowds for a day trip to the picture-perfect Cotswolds for lunch. You'll visit a region that is forever England, seemingly unchanged by the ... Read more
Location: London, United Kingdom
Duration: 10 hours (approx.)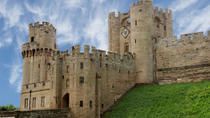 331 Reviews
See some of England's famous towns and castles on this full-day trip from London. Visiting Oxford, you'll enjoy a city walking tour and see the elegant ... Read more
Location: London, United Kingdom
Duration: 11 hours (approx.)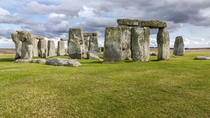 102 Reviews
Fall in love with the beautiful English countryside on this day trip from London, led by an expert guide. Spend the morning in the UNESCO World Heritage–listed ... Read more
Location: London, United Kingdom
Duration: 12 hours (approx.)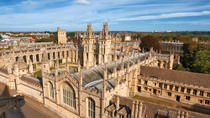 72 Reviews
Explore three of England's most popular destinations on a guided full-day tour from London. You'll visit Stratford-upon-Avon to see important sites from ... Read more
Location: London, United Kingdom
Duration: 11 hours (approx.)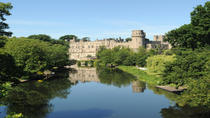 152 Reviews
Travel to Warwick Castle, Shakespeare's Stratford-upon-Avon, Oxford and The Cotswolds. Our custom day trip guarantees unbeatable low prices, deluxe coaches, ... Read more
Location: London, United Kingdom
Duration: 10 hours 30 minutes (approx.)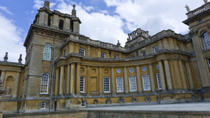 53 Reviews
Uncover England's stunning natural beauty and rich historical and cultural heritage on this day trip from London. With an expert guide, get up close to the ... Read more
Location: London, England
Duration: 10 hours (approx.)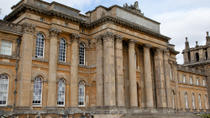 119 Reviews
Discover England's outstanding beauty and rich historical and cultural heritage on this day trip from London. In the company of an expert guide, get up close ... Read more
Location: London, United Kingdom
Duration: 9 hours (approx.)