The post-Edwardian TV drama Downton Abbey may have ended, but fans of the affluent Crawley family and their servants can still get their aristocratic fix with a tour of the key filming locations in London and the Cotswolds. Here are your options.
Cotswolds Filming Site Tours
Follow the lead of Downton's lords and ladies, and head to the limestone hills of the Cotswolds where much of the period drama's action was filmed. Most tours visit Bampton in Oxfordshire, the real-life location of Downton Village, and the country inns of Shilton and Swinbrook. Cogges' Yew Tree Farm and Greys Court, featured as Downton Place, are also included in most itineraries.
Highclere Castle Tours
The real-life Downton Abbey, Highclere Castle is a handsome country estate owned by the family of the Earl of Carnarvon. Tours showcase the upstairs rooms and allow you to walk in the footsteps of the Dowager Countess and the rest of the Granthams.
London Filming Sites
There's more to Downton drama than Highclere Castle, and a tour of central London filming locations puts the spotlight on the TV series' urban scenes. Most sightseeing experiences focus on Mayfair, Belgravia, and Westminster, where the Ritz London, Belgrave Square, and Bridgewater House all starred as sets.
Combo Tours
If you want to make the most of your time and see more of England, combine a Downton Abbey tour with a visit elsewhere, both in the same day. Nearby popular destinations include the university city of Oxford and Blenheim Palace—both sites resonate with history that dates back to the Downton days.
301 Reviews
See top filming locations from the award-winning 'Downton Abbey' television series on a full-day tour from London! After touring Oxford, enjoy a walking tour ... Read more
Location: London, United Kingdom
Duration: 10 hours (approx.)
69 Reviews
Explore Highclere Castle, the Cotswolds village of Bampton and other sites made famous by the hit British TV series 'Downton Abbey' on this full-day tour from ... Read more
Location: London, United Kingdom
Duration: 10 hours (approx.)
41 Reviews
Visit Highclere Castle, the Cotswolds village of Bampton and other sites on a full-day 'Downton Abbey' tour from London! After traveling to Oxfordshire with an ... Read more
Location: London, United Kingdom
Duration: 11 hours (approx.)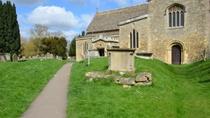 29 Reviews
Discover 'Downton Abbey' filming sites on a tour by an iconic form of London transport: a black cab. As a private guide drives, learn about the lives of the ... Read more
Location: London, United Kingdom
Duration: 8 hours (approx.)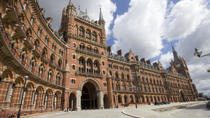 6 Reviews
Immerse yourself in the London of 'Downton Abbey' on this 3-hour, 4-hour or full-day black cab tour with a friendly driver-guide. The private tour visits the ... Read more
Location: London, United Kingdom
Duration: 3 hours (approx.)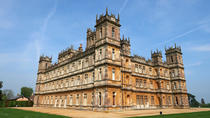 1 Review
Enjoy a day trip into the world of Downton Abbey on a 9-hour coach tour from London. The tour features behind the scenes information, scenes from the show ... Read more
Location: London, United Kingdom
Duration: 9 hours (approx.)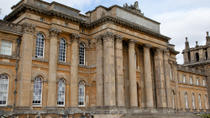 129 Reviews
Discover England's outstanding beauty and rich historical and cultural heritage on this day trip from London. In the company of an expert guide, get up close ... Read more
Location: London, United Kingdom
Duration: 9 hours (approx.)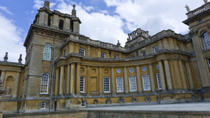 76 Reviews
Uncover England's stunning natural beauty and rich historical and cultural heritage on this day trip from London. With an expert guide, get up close to the ... Read more
Location: London, England
Duration: 10 hours (approx.)
47 Reviews
Learn about the lives and love interests of the fictional Crawley family on a full-day 'Downton Abbey' filming location tour! Depart from London and travel to ... Read more
Location: London, United Kingdom
Duration: 10 hours (approx.)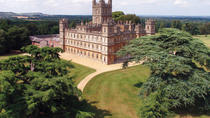 15 Reviews
Take a journey back to the early nineteenth century on this fully guided small group tour from London that includes a tour of Downton Village and entry to ... Read more
Location: London, United Kingdom
Duration: 9 hours (approx.)