With eco-tourism fast becoming de-rigueur and Britain set to experience an uncharacteristically rain-free summer, now is the time to dig out your cycling shorts and pedal your way around the sights. Despite the traffic, London is a surprisingly bike-friendly city and the cycle bug has caught on quickly with commuters and tourists alike, seeing cycle tours springing up all over the city. Pedaling the city has many advantages, meaning you can bypass the major highways, cruise around regions often overlooked by tourists and burn off a few calories along the way.

Cycle routes abound in the city and it's easy to access the sights – there's a picturesque riverside route along the Thames and plenty of green spaces – Hyde park, Primrose Hill and Kew Gardens all offer great bike tracks or a particularly scenic route runs through St.James Park, right past Buckingham Palace. Further out of the city, why not explore the maritime treasures around Greenwich, where cycle routes run through Greenwich Park and alongside the river. Transport for London hires bikes for £1 a day but a bike tour is a great way to find your feet before taking to the streets alone.

Guided bike tours can take you around the highlights of London, helping you navigate the city streets while learning more about the history and culture of London. Or you can choose to bike further off the beaten path, checking out less visiting neighborhoods. And with the 2012 Olympics just around the corner, you may even chose to tour the key locations of the Games before the crowds take over.
Whether you hire a bike for the day or go with a guide, biking is a great way to get around the city, and it's family-friendly too as you can rent baby seats, children's bikes, tandem bikes and even pull-along buggies, so the whole family can get in on the action.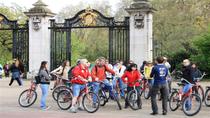 232 Reviews
Take the London Royal Parks Bike Tour and visit London's royal palaces, beautiful park's and the city's most spectacular landmarks by bicycle! This half-day ... Read more
Location: London, United Kingdom
Duration: 4 hours (approx.)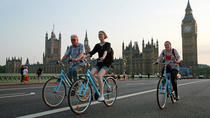 49 Reviews
Get up close to some of the most powerful and historic buildings in the world on this 3-hour bike tour of central London. Follow a guide as you take in the ... Read more
Location: London, United Kingdom
Duration: Varies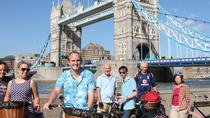 The Old City bike tour takes you off the beaten path to discover London as a 'working city', from Roman times to the present day. Learn about the grit, the ... Read more
Location: London, United Kingdom
Duration: 4 hours (approx.)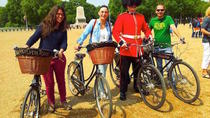 12 Reviews
Get ready for an entertaining, small group guided bike tour of London and discover London like you have never seen it before. Riding a classic English Pashely ... Read more
Location: London, United Kingdom
Duration: 3 hours 30 minutes (approx.)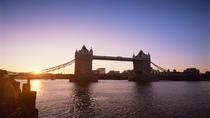 17 Reviews
Watch day turn to night on a sunset bike tour of London, led by a friendly local guide! Going at a steady pace, your tour passes all of the city's legendary ... Read more
Location: London, United Kingdom
Duration: 4 hours (approx.)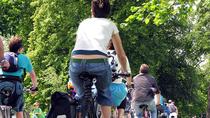 1 Review
Take a fantastic bike tour of the capital and explore the city like never before! Cycle through the scenic surroundings led by an expert guide Pass through ... Read more
Location: London, United Kingdom
Duration: 3 hours (approx.)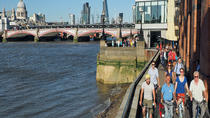 This tour explores the culturally rich East side of the city, where you'll find the Globe Theatre - old haunt of William Shakespeare - as well as a ... Read more
Location: London, United Kingdom
Duration: 3 hours 30 minutes (approx.)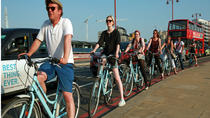 2 Reviews
London pulses with a creativity like no other. Boasting a rich and diverse history of statesmen, artists with spectacular and influential imaginations, ... Read more
Location: London, United Kingdom
Duration: 3 hours (approx.)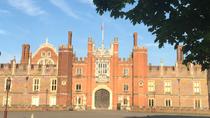 1 Review
On this 3-hour small-group bike tour around the area surrounding Hampton Court Palace, you will be picked up by the guide from the Palace to collect the bikes ... Read more
Location: London, United Kingdom
Duration: 3 hours (approx.)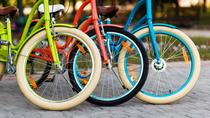 Explore London like never before with this exciting 3-hour bike tour. An expert guide will take you and your small group on a picturesque journey through the ... Read more
Location: London, United Kingdom
Duration: 3 hours (approx.)