Flashback to mid-20th century London and while the West End was discovering rock 'n' roll, dabbling in punk rock and exploding on the world fashion scene, the gritty streets of the East End were being patrolled by some of the capital's most notorious gangsters. This was the stomping ground of the notorious Kray twins (Ronnie and Reggie) who provided the muscle for much of the district's criminal activity; Frederick Foreman, known as 'Brown Bread Fred', who was involved in some of England's largest cash robberies and heists; and Lenny McLean, or 'The Guv'nor', a bareknuckle fighter and criminal, who later cleaned up his reputation and became one of the country's most beloved actors.
While the British papers have long reported on London's gnarly criminal underworld, the city's gangster culture was also brought to a world-wide audience in Guy Ritchie's 1998 hit film
Lock, Stock and Two Smoking Barrels
, which turned the spotlight back on the streets of the East End.
Thankfully, these days it's safe to venture onto the infamous streets of East London, but who better to escort you through London's murky past than Stephen Marcus, the actor known for his role as fictional gangster Nick the Greek in Lock, Stock and Two Smoking Barrels.
Take a Gangster Walking Tour of London's East End led by Stephen Marcus
and you'll get the insider scoop on London's real and fictional villains, visiting memorable sights from the film and locations of the city's most ill-famed real life events like the Blind Beggar pub where Ronnie Kray famously shot dead one of his arch rivals.
Contributed by Zoe Smith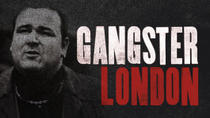 6 Reviews
Learn about the godfathers of British crime on a 2-hour walking tour of London's East End, led by 'Lock, Stock and Two Smoking Barrels' actor Stephen Marcus! ... Read more
Location: London, United Kingdom
Duration: 2 hours (approx.)