London is Britain's most important rail hub, making it your UK launching pad for train trips to destinations near and far. Day trips, multi-day tours, guided trips and independent touring – there are London rail tours to suit every holiday schedule.

Take a Fab Four day trip by train to Liverpool, for an independent tour of the city made famous by the Beatles. Sights include the Beatles Story, Cavern Quarter clubs, Albert Dock and the two-hour Magical Mystery Tour of Beatle-related sites.

York is another easy day trip destination from London by train. A classic walled city of castles, keeps and cathedrals, York has Viking archaeology, medieval laneways, Georgian houses and a Gothic Minster. The tour includes standard or first-class rail travel, plus a guided sightseeing bus tour.

Edinburgh is best combined with an overnight stay or three-day tour of the Highlands. Multi-day tours include plenty of time to explore Edinburgh's medieval city center plus visits to legendary Loch Ness, the atmospheric Great Glen and Inverness, capital of the Highlands.
If international destinations beckon, you can train it to Dublin from London and choose a three, four or five-day exploration of Ireland, with train travel and Dublin accommodation all sorted.

Paris is so close by Eurostar – just a couple of hours – so don't miss the chance to visit the City of Light from the City of London. You can do it in a day with speedy Eurostar train tickets, the choice of independent or guided touring, and even a Champagne lunch atop the Eiffel Tower.

Stay overnight in Paris on a two-day rail trip, or take the Eurostar to Brussels to spend the day enjoying Belgian beer and chocolates in the Flemish capital.
371 Reviews
Enjoy an unforgettable day in the French capital on this luxury day trip from London to Paris, with an included Champagne lunch at the Eiffel Tower! Travel on ... Read more
Location: London, United Kingdom
Duration: 14 hours 30 minutes (approx.)
299 Reviews
Hop on the Eurostar in Paris for an easy day trip to London! After a high-speed train journey of 2 hours and 15 minutes, you'll have the rest of the day to see ... Read more
Location: Paris, France
Duration: 16 hours (approx.)
436 Reviews
Take a day trip from London to Paris by Eurostar train, and explore the city on your own or with a guide! Choose from an independent trip with a Paris hop-on ... Read more
Location: London, United Kingdom
Duration: 13 hours (approx.)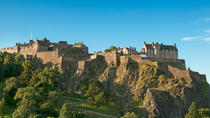 150 Reviews
See the best of the Scottish capital on this independent day trip from London to Edinburgh. Travel by train through England's countryside and jump aboard your ... Read more
Location: London, United Kingdom
Duration: 16 hours (approx.)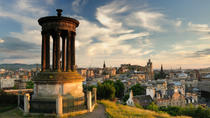 24 Reviews
All aboard the Edinburgh Express on a three-day tour from London! You'll tour Edinburgh at your own pace on this partially guided rail tour, and take a drive ... Read more
Location: London, United Kingdom
Duration: 3 days (approx.)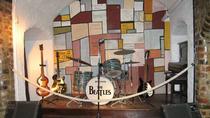 147 Reviews
Penny Lane, Strawberry Fields - visit these famous Liverpool sights your own way on an independent day trip from London. Everything's arranged for you: return ... Read more
Location: London, United Kingdom
Duration: 14 hours (approx.)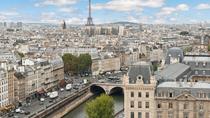 47 Reviews
With France situated only a few miles across the English channel, a little over 2.5 hours away on the Eurostar, you won't want to miss this opportunity to ... Read more
Location: London, United Kingdom
Duration: 2 days (approx.)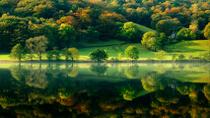 38 Reviews
Discover the Lake District's literary heritage on this guided day trip from London, with train transport included. Enjoy a scenic drive along Lake Windermere ... Read more
Location: London, United Kingdom
Duration: 13 hours 30 minutes (approx.)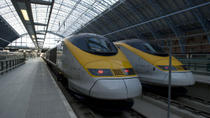 91 Reviews
Explore Paris at your own pace on this value for money, unescorted day trip from London. Your Paris package includes Eurostar tickets and a Visite Paris Metro ... Read more
Location: London, United Kingdom
Duration: 13 hours (approx.)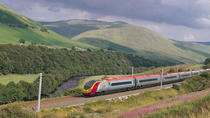 10 Reviews
Keen to add a visit to the Emerald Isle to your trip to England? Then take this great value independent multi-day rail trip from London to Dublin and travel to ... Read more
Location: London, United Kingdom
Duration: Varies