From David Bowie to Pink Floyd and the Kinks, London has been home to some of the biggest rock bands in history. Live music is still the beating heart of London's nightlife, and there are plenty of places to catch your favorite bands on stage.
Notable Rock History Sites
Abbey Road in north London is where the Beatles shot their cover art for the 1969 album of the same name. The street is also home to the world-famous Abbey Road Studios.

Built in 1971, the flagship Hard Rock Café in London was the first of its kind to swing open its doors. Take a seat for a flame-grilled burger and fries, and admire memorabilia from rock 'n' roll's heyday.

The West End's Denmark Street is London's answer to Tin Pan Alley—and it's here that the Rolling Stones cut their first record.

Beloved singer-songwriter Amy Winehouse lived and played in the pubs and clubs around Camden before achieving international fame for her powerful, expressive vocals.

Battersea Power Station takes pride of place on the banks of the Thames River, and was famously featured on the cover of Pink Floyd's 1977 album, "Animals."

Notable Live Music Venues
Alexandra Palace, near Muswell Hill in north London, plays host to a stellar selection of gigs and performances year-round.

The Roundhouse in Camden welcomed the Doors and Jefferson Airplane in 1968, and to this day still features some of the best rock acts on the circuit.

Royal Albert Hall may look sedate and stately, but the venue has a rock 'n' roll pedigree dating back to the '60s when Eric Clapton and Cream first took to the stage.

Since 1959, Ronnie Scott's in Soho has been a jazz-lover's dream destination. Big names including Chet Baker, Ella Fitzgerald, and Nina Simone have all played there, and the venue continues to showcase the finest contemporary jazz musicians in the game.

The Borderline sits just off Charing Cross Road and is a great place to catch intimate gigs from London's up-and-coming artists.

645 Reviews
Music lovers! This is the ideal way to discover London's rock music history. Choose either the morning or afternoon tour, or book them both for a comprehensive ... Read more
Location: London, United Kingdom
Duration: Varies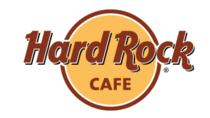 274 Reviews
Book your dinner at London's Hard Rock Cafe ahead of time and jump the queue. Don't waste time waiting in lines on vacation!
Location: London, United Kingdom
Duration: 2 hours (approx.)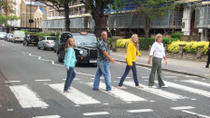 185 Reviews
All aboard the magic bus to see where rock legends have played and died in London, the greatest rock 'n' roll city in the world! On this small group numbers ... Read more
Location: London, United Kingdom
Duration: 3 hours 30 minutes (approx.)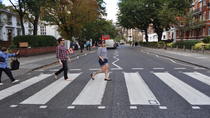 66 Reviews
Trace the years from 1962 to 1970, when Beatlemania was at its peak, as you visit more than 35 Beatles-related landmarks on this evening tour in central ... Read more
Location: London, United Kingdom
Duration: 2 hours (approx.)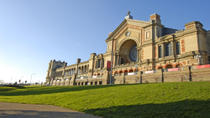 4 Reviews
See the best of 'cool Britannia' on a full-day tour of Pink Floyd-related sites. Formed in the 1960s, the progressive English rock band performed together for ... Read more
Location: London, United Kingdom
Duration: 8 hours (approx.)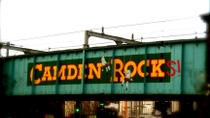 2 Reviews
Take a walk on the wild side through Camden's music history with a Camden insider. From Pub Rock to Punk Rock, from Ska to Britpop and beyond. Enjoy this ... Read more
Location: London Borough of Camden, United Kingdom
Duration: 2 hours (approx.)